Do you want to help your child's teeth grow into a perfect position and save all the stress and avoid the stigma around metal braces later in life?
Making little smiles stronger, straighter and healthier
Invisalign First is specially designed for little smiles, which aims to improve your child's smile as they grow. 
Using the latest materials and advanced technology, Invisalign First stops oral bite issues like overbites and overcrowding from overdeveloping.
If you want to keep your child's smile on the right track, contact The Gentle Dental today (we're Platinum Providers of Invisalign, which means we are part of a rare few who have treated the most cases of Invisalign in Europe).
The important bits: What parents need to know
Invisalign First treats a wide variety of tooth alignment issues that are often seen in children, which range from complex issues like crowding, spacing, and narrow dental arches.
The aligners are invisible and removable, which means your little ones will experience minimal disruption to their routines or daily life.
There's no need for brackets or wires, Invisalign is made from high-grade plastic that is very comfortable.
Invisalign First is targeted at children's growing teeth so they can be protected and guided into their correct position.
They come with blue dot indicators that will help you gauge the wearing time of the aligners.
Invisalign Cases & Reviews
Before
After
Before
After
Before
After
Before
After
Your local Invisalign dentist knows best
The best place to begin with this journey is with an accredited provider of this treatment.
So, when it comes to finding the right Invisalign doctor, you'll want to choose an orthodontist with many years of experience, and one that has achieved great results for hundreds of cases.
How can you tell which Invisalign dentist is the best? The level of the provider will quickly show you which dentist has invested the most time, practice, and dedication to the treatment.
We're almost a Diamond Provider of Invisalign, so you can trust that you are in safe hands with us. 
What Invisalign First treats
Made for children aged between 6-10. The aligners will be custom-made to fit your child's mouth perfectly. 
Massive results for small smiles
Class II malocclusions effectively treated
Gapped teeth closed
Bites corrected 
Straightens crooked teeth
Uses the right amount of power, at the right time to push the jaw forward
Reliable and trusted results
Fed up with crooked teeth or overbites?
Change your teeth and life today.
Book a consultation today
The most accurate way to straighten your smile
Invisalign First is proven to be more accurate and takes the guesswork out of orthodontics
Blue indicators to help you and your child stay on track
Not as painful as conventional braces due to SmartTrack materials
Discreet and convenient – fits with your child's activities like sport and music
3D visual interfacing allows our dentists to customise your smile like never before
The mapping software used uses strict algorithms that calculate the right amount of force required to move each individual tooth
Some orthodontists through lack of experience or knowledge may turn down some orthodontic cases that might be too difficult, this can all be avoided with the iTero scanner
More than just impressions, the iTero scanner allows patients to feel more in control of the finished result as they will get to see how their teeth will look at each stage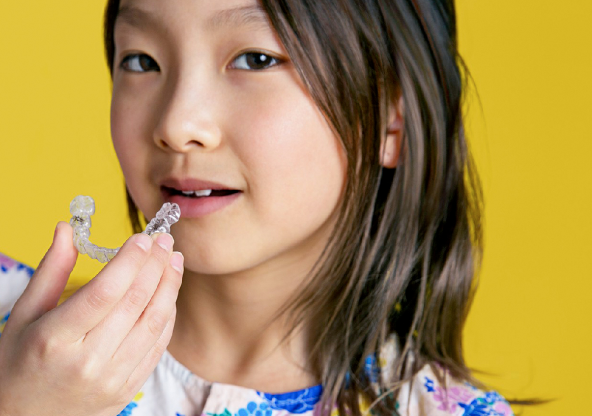 What do you get with Invisalign?
The Gentle Dental calculates the following into the cost:
Other corrective work like teeth whitening or cosmetic bonding (however, this is more viable for our teen and adult cases – Invisalign First will concentrate only on alignment).
iTero Scan worth hundreds of pounds
Your entire set of clear and removable aligners
Vivera retainers
All your appointments and check-ups
There are many common stipulations and misconceptions surrounding the Invisalign treatment. 
For example, many think that it can only treat minor cases (not true), and that it is so much more expensive than conventional braces (again, not true).
Invisalign First:

 From £2,500

Invisalign Teen:

 From 3,000

Invisalign:

 From £3,000

Invisalign Go:

 From £2,500
As Invisalign is not available or free via the NHS, patients can either chose to pay upfront or in interest-free monthly instalments. Interest-free monthly payment plans can be arranged very easily and can start as little as £80 a month.
Invisalign can also be paid for with dental insurance, although we recommend checking with your provider if this treatment is covered.
Get an interest-free loan in under 5 minutes
It only takes 2 minutes to apply and you'll get an answer immediately – applying for a loan has never been easier.
0% finance is available for many treatments up to £30,000. Credit decisions will be subject to individual circumstances. You must be over 18 and earn an income to apply.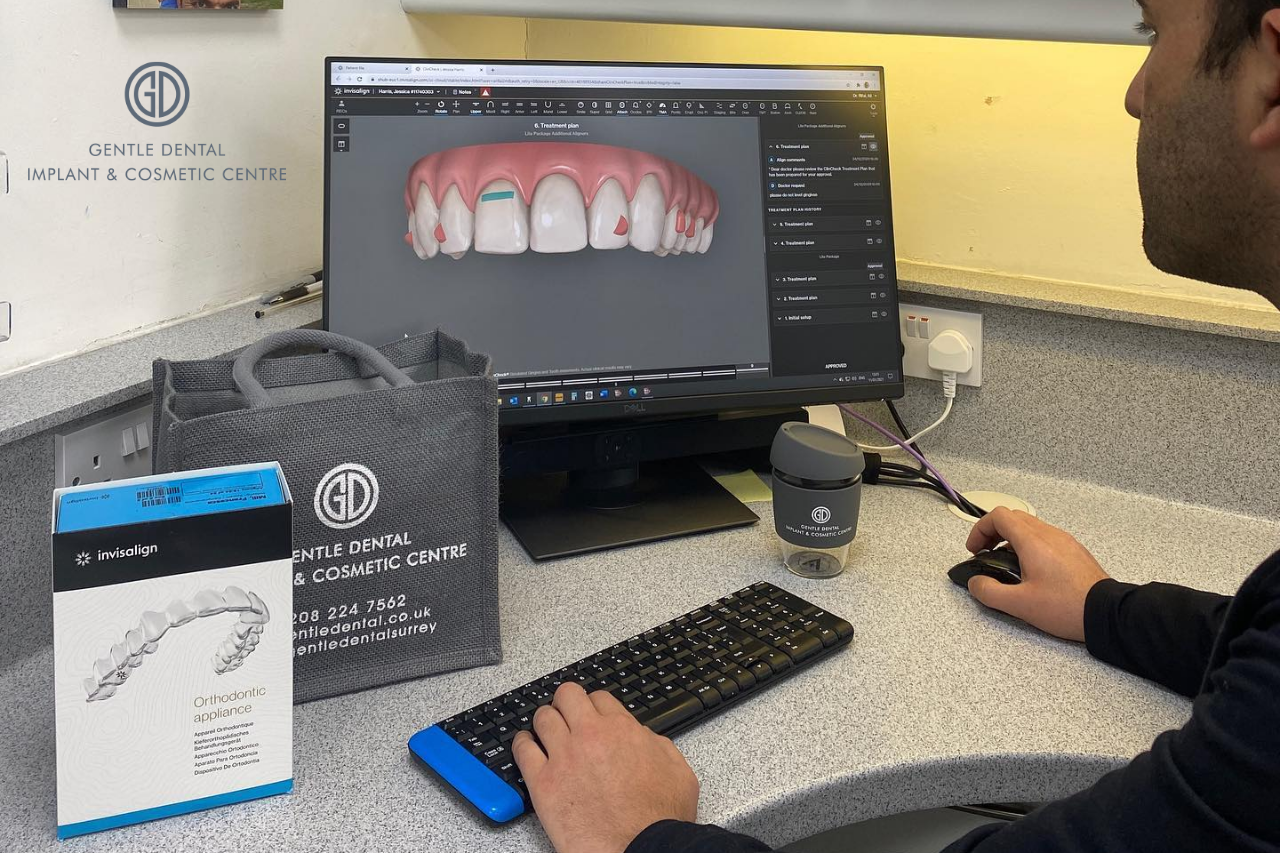 The chance to go through your options and questions with an Invisalign co-ordinator
Time with the orthodontist who will assess and examine the oral condition (consultations charged at £69)
Impressions, X-rays, and scans were taken of the mouth to be uploaded digitally to Invisalign immediately upon agreement of the procedure (here you pay your deposit to secure the treatment, production, and dentist)
Invisalign make and design your aligners and within just a few weeks they will arrive ready for your delivery appointment
Next, you will be expected to pay your remaining fee and we will fit the aligners and book in your follow-up sessions. You will receive your first set, which you will need to swap out every few weeks or so
Start your Invis journey today
We will begin mapping out your Invis journey with a customised care plan overseen by one of our Invisalign-trained doctors Dr Ali Rifai.
Using hugely advanced technology like the iTero scanner, we can offer our patients peace of mind as they can go from imagining their dream smile to seeing it on the screen.
Not every dental practice can offer this, but we are proud to offer you this scan in an Invisalign consultation (worth £250), so we can map out your new smile and draw up a treatment plan that works for you.
For any more questions, visit our Invisalign FAQs here.