Teeth reshaping is one of the most cost-effective ways of fixing small oral imperfections such as chipped, uneven, or misaligned teeth.
Also called an enameloplasty, cosmetic dental contouring is a very simple procedure.
One of our friendly and highly skilled dentists will use small drills or lasers to remove some of your teeth's enamel to alter their shape and length.
If you are considering cosmetic treatments to improve the appearance of your smile book a consultation today to discuss your options with one of our experienced dentists.
Why do my teeth need to be reshaped?
Tooth reshaping is ideal for anyone who is self-conscious or unhappy about their smile or the appearance of their teeth.
If you have one or a couple of teeth that have a jagged edge or a little chip, then tooth contouring can provide a quick and easy corrective solution.
Also, if you are suffering from bite problems or your teeth are misaligned then tooth contouring might also be an easy way to solve your issues.
Cosmetic contouring is suitable for very minor changes to the teeth.
So, if your teeth are very crooked, crowded or misaligned, then opting for another kind of cosmetic procedure might be a more effective way of achieving your dream results.
The dental contouring procedure: A step-by-step guide
Prior to treatment, an X-ray will be taken of your teeth to analyse the amount of pulp in each tooth.
This helps to ensure that there is enough bone between the teeth to support them once they have been filed down.
One of our dentists will remove tooth enamel with a small laser or drill.
This process will even out long teeth and reshape badly shaped teeth for proper bite and alignment.
The whole procedure is completed in just 30 minutes.
Tooth reshaping with veneers
Pairing tooth reshaping with veneers can help improve the shape of the teeth and fill in chips in your teeth to prepare them for veneers.
Porcelain veneers are wafer-thin shells that are custom-made to fit over the surface of the teeth to make them appear whiter, straighter, and more even.
Evening out the teeth with reshaping before the veneers are placed will allow the veneers to bond securely with the teeth. This will make for a stronger set of veneers.
Dental contouring is often combined with other cosmetic treatments
Because dental reshaping is a very minor procedure, it is often combined with other cosmetic treatments such as bonding, veneers, and even orthodontic treatments.
Combining bonding or veneers with cosmetic contouring can help fill in chips and gaps between your teeth, so your smile is much more even and aligned.
Is contouring damaging for your teeth?
Tooth reshaping is a safe minor procedure. for your cosmetic contouring to be successful, you will need to have normal and healthy teeth.
If significant amounts of enamel are removed then the teeth can become weaker, so tooth reshaping procedures should be limited to minor changes in the teeth's appearance.
Advantages of tooth reshaping
Cosmetic dental contouring is a quick and convenient minor procedure.
No anaesthetic is needed for the removal of enamel.
Dental reshaping can improve oral health, remove plaque build-up, which reduces the risk of gum disease.
It can be an affordable alternative to other cosmetic treatments such as braces, veneers, and bonding.
However, it is important to remember that contouring is only effective with very minor changes.
It is most commonly used in combination with other treatments for more significant enhancements.
Because the tooth's enamel is removed, dentin is exposed with may make your teeth more prone to sensitivity.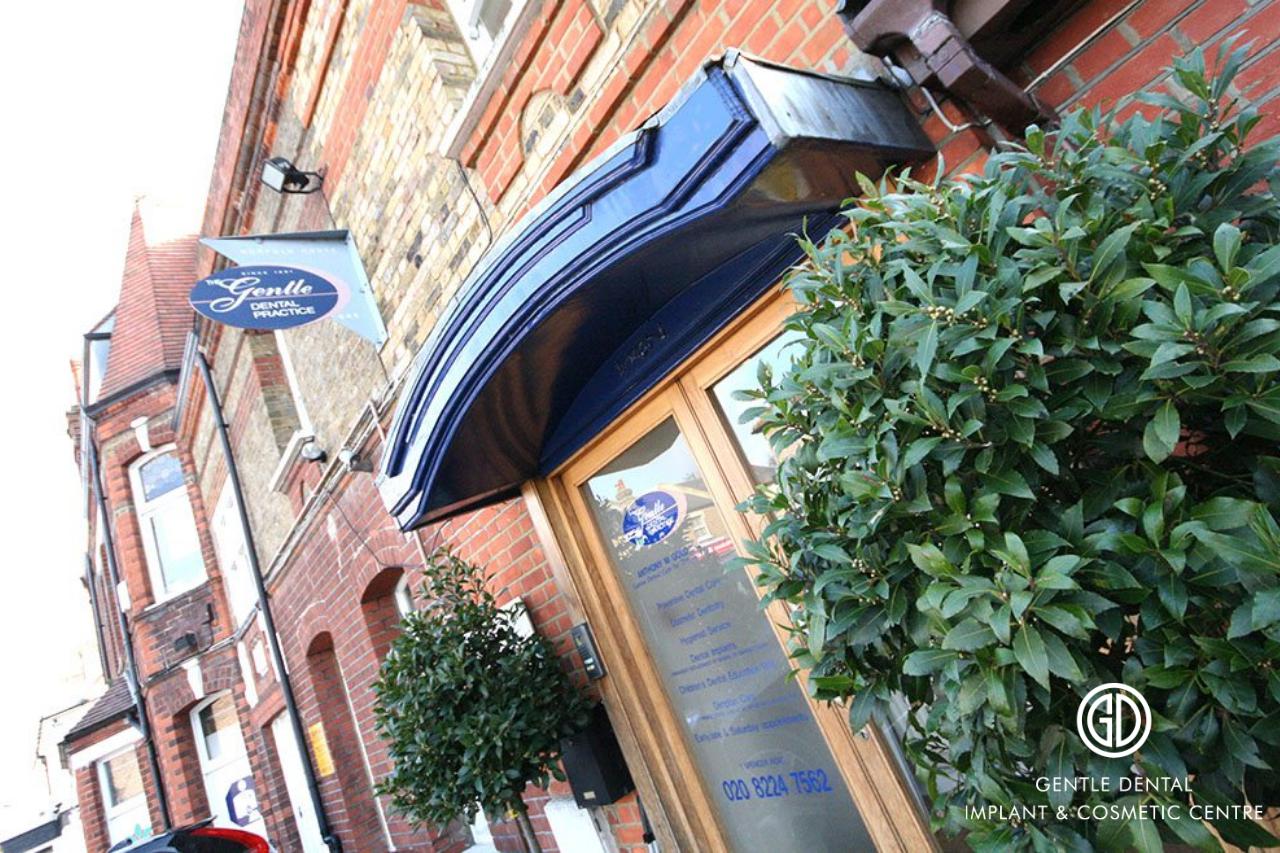 How much does tooth contouring cost in the UK?
Tooth contouring in London costs around £150-£300 per tooth, and this may vary depending on the number of teeth you need reshaping, the clinic you choose, and whether you are combining it with other cosmetic treatments.
Here at the Gentle Dental Clinic, we believe in offering the best treatments without compromising on the quality of care or treatment.
Our easy payment plans offer 0% finance on our cosmetic procedures. Find out more.
Get an interest-free loan in under 5 minutes
It only takes 2 minutes to apply and you'll get an answer immediately – applying for a loan has never been easier.
0% finance is available for many treatments up to £30,000. Credit decisions will be subject to individual circumstances. You must be over 18 and earn an income to apply.