Fast and as pain-free as possible tooth extraction. At The Gentle Dental we gently loosen your tooth before we remove it.
Having Your Tooth Pulled or Extracted
No one wants to lose a tooth – especially if it's in the visible portion of your smile. That's why at the Gentle Dental, tooth extraction is always a last resort.
Our team of dental professionals will do everything we can to save a tooth and will only recommend an extraction if it is the only remaining viable method of treatment.
However, in the event that the tooth cannot be saved, we offer permanent tooth replacement options like dental implants, or inexpensive options like dental bridges or fixed dentures so you'll never have to worry about space or gaps in your mouth ever again.
Why we might need to remove your tooth
Our specialist and skilled dentists in East Molesey perform tooth extractions daily across various fields of dentistry.
There are many reasons why a tooth may need to be removed, including:
Overcrowding in the mouth for patients wishing to realign crooked teeth.
Damage from decay that procedures like root canals cannot save.
A root canal treatment might have failed, and you're still in pain.
Damage from injury, trauma or sporting accidents.
When a tooth is impacted and becomes loose.
When a tooth is already dead and causing infection.
As a consequence of untreated gum disease.
Helping to create more room in the jaw for impacted wisdom teeth.
Eliminate tooth crowding in the mouth / when there are too many teeth for the size of the jaw
How can you avoid tooth removal?
Although some of these instances are beyond your control, the best way to avoid unneeded tooth removal is to practice good hygiene and commit to regular dental check-ups so that any issue can be detected before it is beyond repair.
When tooth extraction is necessary and unavoidable
The Gentle Dental's first goal is to keep teeth intact and healthy.
However, in some instances, a periodontist, oral surgeon, orthodontist or endodontist might recommend we remove a tooth to maintain the overall integrity and stability of your oral health.
But please rest assured that we will perform all the necessary assessments to ensure the teeth and gums are preserved.
Additionally, our patients can further relax as we go the extra mile to ensure the procedure is pain-free – if you're a nervous patient, feel free to ask us about sedation dentistry.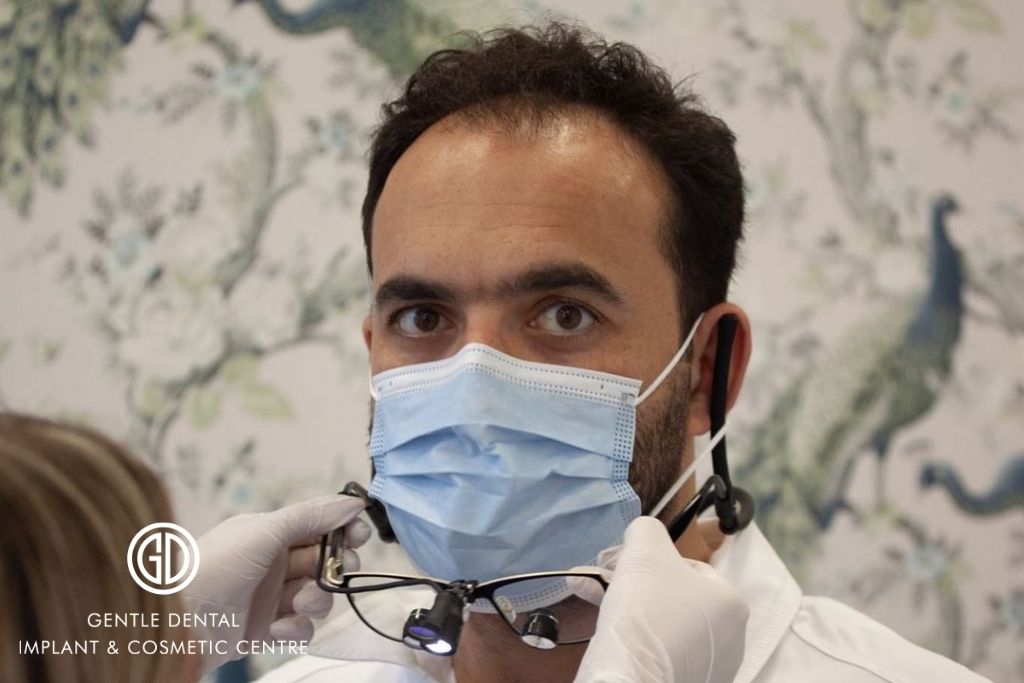 1 Spencer Rd, East Molesey Surrey KT8 0DL

Free Parking | New Patients Welcome | Easy to find.




Closest train is Hampton Court



What is the procedure like?
A tooth extraction takes place under a local anaesthetic. 
The dentist will loosen the tooth from its socket until it moves away from the gum line. You should not feel any discomfort during the treatment.
You will need to properly care for the wound left behind by the extracted tooth after the procedure to avoid complications. 
It usually takes patients a few days to recover from their tooth extraction, and we provide a list of guidance tips you must follow to ensure a healthy healing process. 
One risk that patients often fear is dry socket – which is a common complication after tooth removal but causes severe pain for those who suffer. A dry socket can cause additional complications such as infection if left untreated. 
As recommended, if you have not had a regular check-up in a few months – it is essential to get this booked to allow a dentist to evaluate any threats to the health of your teeth. 
It only takes a few minutes to apply and you'll get an answer immediately – applying for a loan has never been easier.
0% finance is available for many treatments up to £30,000. Credit decisions will be subject to individual circumstances. You must be over 18 and earn an income to apply.