The Gentle Dental understands how missing teeth can really affect someone's confidence. Our implant success rate is over 98%.
Single Implant complete price from £1,900.
A Complete Breakdown of Dental Implant Costs (UK)
Many implantologists or dentists in private practices price their tooth replacement services differently. 
Teeth implants are great value for money because of their strength and longevity. All of our services within implant dentistry are priced fairly, and our fees are transparent. Our implant prices are from £1,900, including the implant and crown. Using finance, it could be £45.34pm* with no deposit.
* Subject to status. Conditions apply. Representative example. Cash price of goods/amount of credit £1950; 60 monthly payments of £45.34; Total amount repayable £2720.57; Representative 14.9% APR variable.

Implant fee considerations
Breakdown of dental implant costs
Prices for a single implant
Our individual implants cost £1,900, which includes the crown.
This treatment is often recommended for those who have one lost tooth, which they might have lost through accident or trauma.
Moreover, for those with multiple missing teeth, it is recommended to request multiple implants, which can reduce the cost per tooth.
We often take on complex cases where full mouth reconstruction surgery is needed.
Our fee for this restorative service for a full arch is:
All-on-4 can be a beneficial treatment. This is because it allows patients to restore multiple missing teeth in one sitting.
The treatment is also called Teeth in a Day, providing patients with the returned immediate function they hope for.
Implant prices can be lowered even further with methods like All-on-Four, as it requires a minimal amount of implants to support 3 or more missing teeth.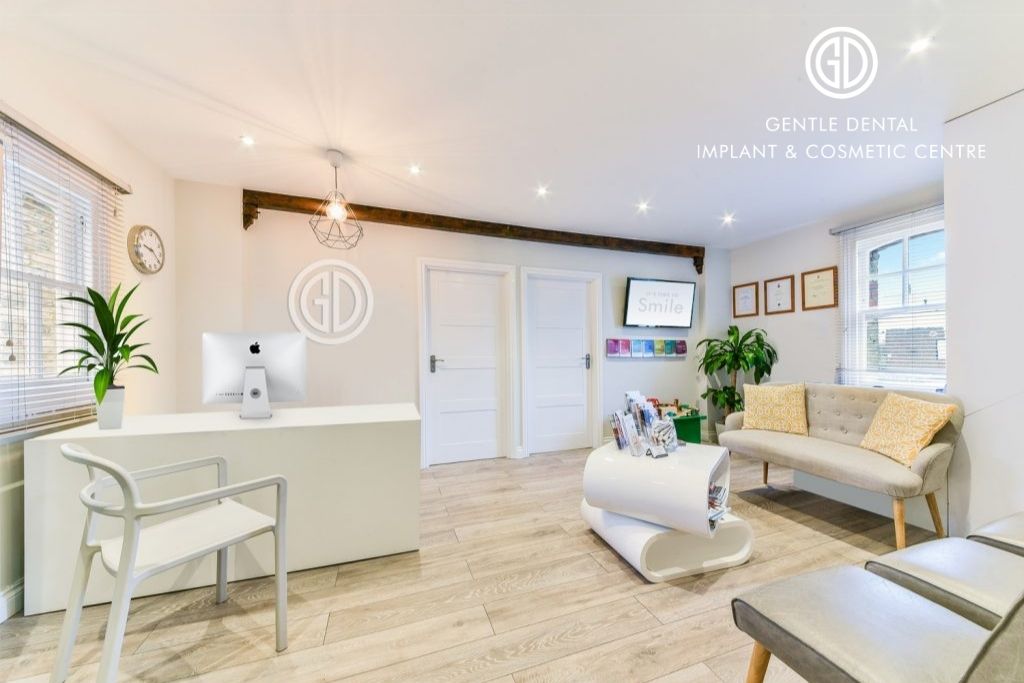 What is included free of charge with our implant treatment?
All your appointments
Consultation with a trained treatment co-ordinator
Aftercare/follow-up appointments
Any X-rays or impressions taken
The tooth aka ceramic crown
Can you get dental implants for free?
Implants are not provided free on the NHS. Whilst restorative in nature, to the NHS, implants are considered cosmetic.
This is because they drastically improve a patient's appearance.
Dentures are more likely to be offered by the NHS.
Are dental implants worth the money?
The fact is that implants require the use of advanced technology, skills and care.
Implant dentistry fees are typically higher than other restorative methods. But this is because they are the strongest solution to replace missing teeth for life.
On top of this, the ceramic crown attaching to the dental implant is often custom-made to your specification. And in many instances, hand-crafted by our dentists.
Dental implants are highly durable and use natural-looking materials. Secondly, they improve the overall oral health of the patient.
What is included free of charge with our implant treatment?
Patients, who have ignored their tooth loss for a significant amount of time are likely to have low bone density. This cannot be reversed.
Even ignoring the gap for as little as six months can see negative consequences take place.
As a result, this can make it significantly more difficult to successfully position your implant.
Common additional procedures and their prices:
Sinus Graft: from £650
Bone Graft: from £525
Extraction: from £187.50
At our implant practice in Surrey, we can help save you money on pre-implant treatments by combining them together.
Don't be fooled by cheaper implants
If you've looked into implants, you will be aware they are available abroad at a fraction of the cost. However, our medical responsibility is to provide accurate advice to any patient interested in implants.
Getting dental implants abroad can wreak havoc.
For instance, practices abroad use different brands and different techniques, which can destroy your oral condition.
When you return home and you experience problems, many other dental specialists may refuse to help. This is because it's risky.
We have seen true horror stories, where many have returned with metal plates pocking out of their mouths and implants falling out after a bite.
Looking for a second opinion? Trust the professionals. Give us a call on 020 8224 7562.
Get an interest-free loan in under 5 minutes
It only takes 2 minutes to apply and you'll get an answer immediately – applying for a loan has never been easier.
0% finance is available for many treatments up to £30,000. Credit decisions will be subject to individual circumstances. You must be over 18 and earn an income to apply.