Implant-supported bridges are similar to traditional dental bridges. However, they are more secure as they are supported by dental implants and not natural teeth.
Bridges Supported with Dental Implants
Suppose you're looking to replace your regular bridgework with something more substantial or are looking for a cost-effective way to replace missing teeth
– in that case, implant-supported bridges should be a major contender.
Here at the Gentle Dental, our patients can benefit from the advanced technology we utilise to digitally plan the implant location and angulation before implant placements –
this helps to achieve the best functional and aesthetic final result.
Do I need an implant-supported bridge?
As restorative and implant dentists, we're here to tell you that there is no better tooth replacement method than dental implants.
While other credible and trusted tooth replacement prostheses exist, like dental bridges and dentures, we know as professionals that they often worsen the oral condition and that these kinds of restorations are purely superficial.
The advanced treatment solution not only offers the most natural-looking "fake teeth" but promises to better your oral health and restore bite and speech functions.
No other artificial tooth replacement will last as long or provide you with a permanent, fixed lifelong result.
Implant-supported bridges can bring down the cost of your treatment as fewer implants are used and less expensive final restorations are made, as often seen with implant-supported crowns.
Please call the practice for more information about bridges on 020 8224 7562.
So, tell me, what are implant-supported bridges?
We use implant-supported bridges to replace multiple missing teeth in a row or replace individual tooth loss with neighbouring teeth on each side.
Implant-supported bridges provide a solid basis for permanent replacement teeth without the need to cause any further damage to otherwise healthy, existing teeth.
Why dental implant-supported bridgework?
Dental implants are the closest prosthesis that mimics natural teeth.
Implant-supported bridges replace teeth without support from adjacent natural teeth.
As implant-supported bridges replace your tooth roots, the bone is better preserved.
Dental implants integrate with the jawbone, helping keep the bone healthy and keep your restoration secure.
With regular bridges, gums and bone can recede, and neighbouring teeth are affected by decay.
Regular bridgework requires neighbouring teeth to be filed down to be replaced with a crown which is unnecessary.
Cement in regular bridges can wash out, encouraging bacteria to decay the teeth anchoring the bridge.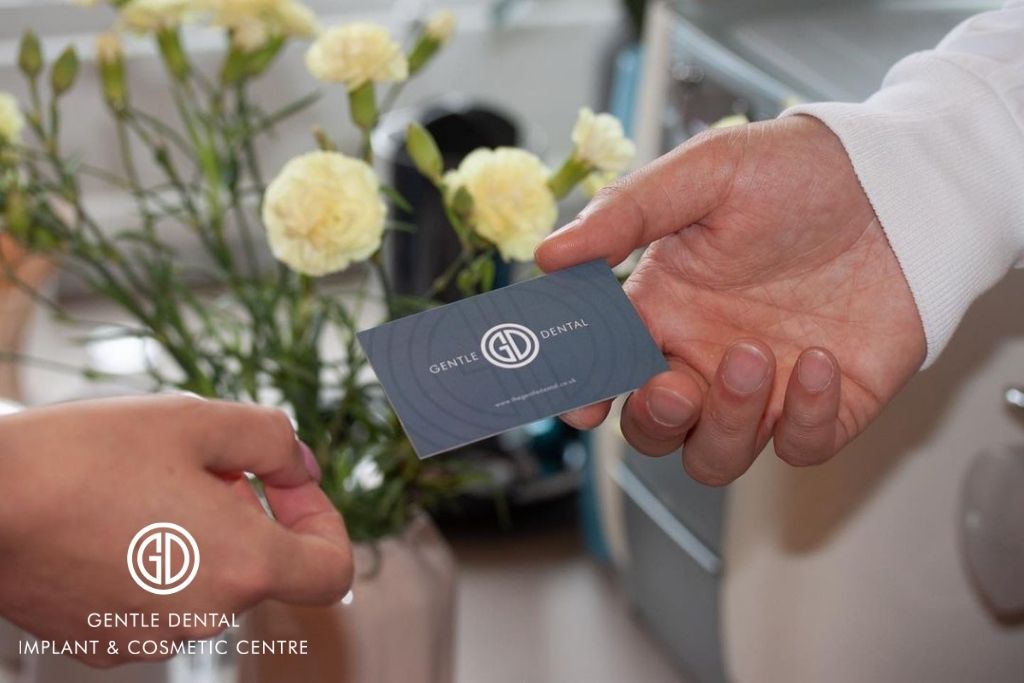 What's the implant-supported procedure like?
Dental implants are practically artificial tooth roots that take the form of small titanium screws that we position into the jaw.
Once our dentists complete the implant placement surgery, we will allow for a healing period of two to six months, giving the bone in the jaw enough time to grow around and fuse with the dental implant.
During the osseointegration period, we will supply you with temporary teeth that can be worn over the implant site while waiting for the implant site to be strong enough to hold your bridgework.
A second procedure is often necessary. 
Here, we will uncover the implant and attach the extensions or abutments, which are small metal posts that will serve as the foundation for your new teeth to be placed.
 Again, the gums will need to be given time to heal before we position the final restoration.
In some cases, the implant surgery can be completed in just one step, but these use different methods.
For example, with All on 4 (a hybrid implant denture), we can implant everything on the same day, hence the name; Same Day Teeth.
What's the implant-supported procedure like?
If there's one thing we know, it's that the world of implantology, missing tooth replacement, and restorative dentistry can be confusing.
With so many options, different methods, technology, and prices, it can be difficult to know where to begin, let alone which treatment will be the best for your condition.
Because with dental implants, it's not one size fits all.
Call the Gentle Dental, or visit our East Molesey in Surrey practice to discover your best next steps, with no pressure to commit to surgery.
We'll assess your oral state and recommend the best tooth loss treatments that consider your lifestyle and budget. We can make it happen!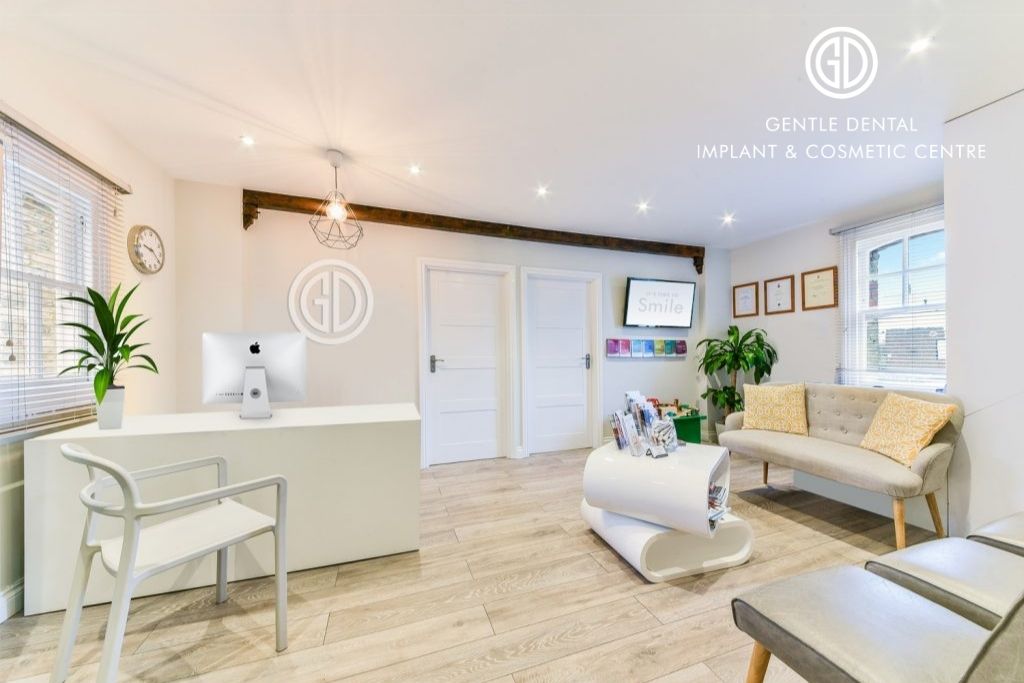 Get an interest-free loan in under 5 minutes
It only takes 2 minutes to apply and you'll get an answer immediately – applying for a loan has never been easier.
0% finance is available for many treatments up to £30,000. Credit decisions will be subject to individual circumstances. You must be over 18 and earn an income to apply.