Thinking of Invisalign for your teenager? Want the very best options? Opt for Platinum Providers of Invisalign systems like the Gentle Dental, who have treated hundreds of orthodontic problems with many versions of the Invisalign system.
Invisible Braces for Teenagers (For ages 11-18)
The Gentle Dental are part of a select few across Europe who can say they are Platinum Providers of Invisalign, a high accreditation awarded by Invisalign.
Leave brackets and wires behind, join the Invis revolution, and allow your child to smile with confidence and continue with their day-to-day lives with no fuss or interference.
The most advanced clear aligner
Visually see how your child's smile will appear
3D ClinCheck Software to map out your child's Invisalign journey
Tooth whitening included and cosmetic bonding included for teenagers turning 18
All your appointments, check-ups, aligners, and retainers included in the final cost
Differing from non-removable metal brackets, Invisalign is compromised of a couple of transparent, custom-molded clear aligners that are permitted to be removed up to 2 hours a day.
The series of aligners gradually shift the teeth into their correct position with aligners being swapped every couple of weeks or so.
Other features of Invisalign Teen include devices that aim to guide the growth of new teeth including canines, premolars, and second molars which help to align them into straighter positions.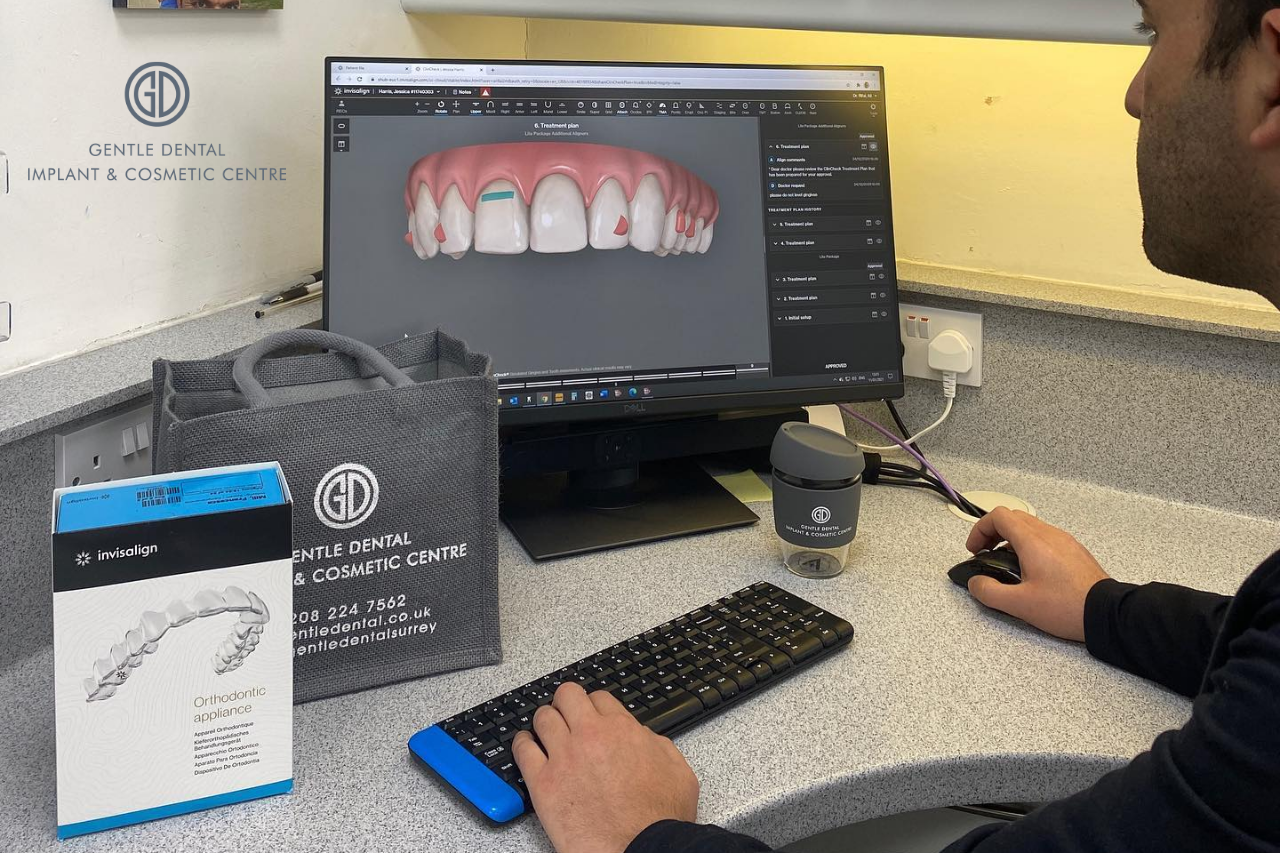 Accurate: 10x fewer rejections compared to alternative impressions this is because the use of the iTero scanner means we can take thousands of 3D images of your teeth in less than a minute. This makes for more precise and effective treatment solutions.
Accountable: Teen and children Invisalign First systems can come with an optional blue indicator dot that will help your child stay on track of their treatment and help you gauge the actual wearing time.
Advanced: There's nothing on the market that compares to Invisalign's materials, it's more comfortable, less painful, and works twice as fast.
A powerful material for better results
The custom-made shape that fits perfectly with your mouth and your life
Fuss-free, convenient clear aligners that are discreet
No guesswork – expect accurate results you see on the screen in your consultation
With Invisalign, you will notice the difference. The SmartTrack material is a high-grade plastic that works to apply the amount of pressure to the tooth at the exact same time.
Only Invisalign clear aligners are made out of SmartTrack materials, which means you will not find more comfortable aligners to remove like these.
The predictability of Invisalign has made this alignment system very popular amongst teens and young professionals – with hundreds of smiles being perfected in our clinic alone.
Getting your teen on board
Improving your child's smile as they grow
We all know that teens lead quite stressful, busy lives and are very concerned about how they appear to the world.
Conventional braces, so to speak are not a fashionable item and carry with them a lot of stigmas.
Invisalign avoids all of this. Your teenager within 12 months can have a newly improved, straight smile without the need for metal wires, brackets, or bands.
But what will their smile look like after treatment?
Well, book a consultation with us and we will show you. The iTero scanner can take your teenager from dreaming about their smile to actually seeing it!
The scanner will take 6,000 images per second, show you what your teeth will look like during each stage of treatment and what you can expect the results to look like at the end.
And of course, with the help of your Invis doctor, you can make suggestions and alterations to how the overall balance will appear.
Fed up with crooked teeth or overbites?
Change your teeth and life today.
Book a consultation today
Can eat and drink whatever they like
Can take it out for sports and musical activities
Freedom to play contact sports
Faster, invisible, and more comfortable
Benefits for parents:
Require 40% fewer appointments compared to conventional braces
Shorter appointments, 10-20 mins every 6-8 weeks
Fewer emergency appointments recorded
Spare retainers and aligners if they ever get lost
Improved oral hygiene
More predictable
The price of Invisalign will vary depending on the number of trays and aligners you will need to complete your treatment.
But whether it's simple fixes or more complex shifts, Invisalign's clear aligners are able to straighten teeth much faster than braces and at a similar cost too.
Invisalign Teen can cost anywhere from £3,000 – simple cosmetic fixes can use Invisalign Go, which starts from £2,500.
Payment options include:
Arranging dental finance with a 0% interest-free monthly plan
Upfront payment made in two instalments
Ask us how affordable your new child's smile can be here.
Why choose us? We're the best
We offer more: See our Invisalign packages
We've treated more than three hundred cases
We are awarded as Platinum Providers of Invisalign
There's not been a case we couldn't treat
Our treatment plans are designed to fit with your life
Our costs are affordable
We offer 0% interest for those who would like to spread the payments monthly
We have 20+ years of experience
Our practice offers free parking
Invisalign treatments include extras like cosmetic bonding
Invisalign Cases & Reviews
Before
After
Before
After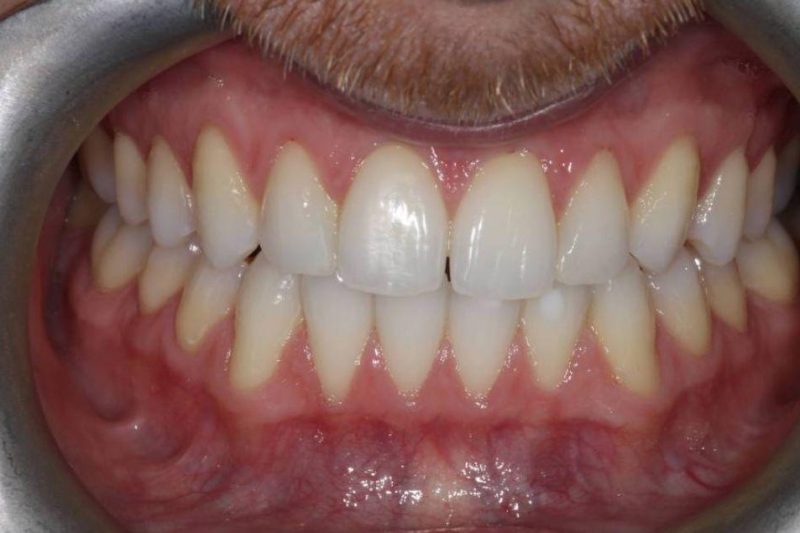 Before
After
Before
After
It only takes 2 minutes to apply and you'll get an answer immediately – applying for a loan has never been easier.
0% finance is available for many treatments up to £30,000. Credit decisions will be subject to individual circumstances. You must be over 18 and earn an income to apply.