As an orthodontic and cosmetic practice, our focus ison achieving the impossible and creating the best possible results using systems that are best aligned to your goals.
Orthodontists in Surrey
Whenever you need professional orthodontic services in Surrey, you can rely on the Gentle Dental's experience in innovative straightening solutions.
As Platinum Providers of Invisalign, you can trust that we treat hundreds of overbite and crooked teeth cases a year using this system alone.
We have been recognised as not only one of the best practices in Surrey, but in Europe as we are one of few dentists to have successfully straightened hundreds of smiles with Invisalign.
So, if you're an adult in search of discreet straightening systems, or a parent looking into the best option for your child, our experts can use advanced technology to present the best route to the perfect smile. 
Advanced Orthodontic Treatments
Our Surrey orthodontic treatment options on offer include several different types of braces and invisible options.
Not only is Invisalign a perfect choice for adults looking to finally straighten their teeth discreetly and privately, but a great option for children and teens to target bite problems while their mouths are still developing.
Spark Aligners are similar to Invisalign in treating mild to severe bite conditions in 12-18 months using virtually invisible aligners. Spark aligners are more comfortable and cheaper than Invisalign, offering a few more benefits than their competitor. 
Where ordinary braces end to work on all the time, Six Month smiles focus on straightening the visible portion of the smile. Six Month Smiles is a revolutionary form of discreet braces that can be used to treat and correct mild to moderate orthodontic problems in a cosmetic way.
Incognito brackets are attached to the inner surface of your teeth, cleverly concealing them from sight.
The braces are made from top-of-the-line technology and are designed in a way to provide maximum patient comfort.
With Inman Aligners, you can straighten your teeth in as little as six weeks.
The Inman Aligner system is one of the fastest ways to straighten teeth and has been regarded as a revolutionary appliance in the dentistry realm.
Ceramic use tooth-coloured or clear brackets that make them less visible against teeth.
The ceramic aesthetic braces can help you accomplish your orthodontic result in less time than other clear aligner systems.
Straight Teeth Offers & Discounts
Do you need orthodontic treatment?
Our Surrey dentists use orthodontic treatment systems to correct a range of oral problems:
Orthodontic treatments can be used to target:
Oral issues: If you suffer from an overbite, underbite, overcrowded teeth, crooked teeth or jaw misalignment, you may be affected by eating or speech problems.
Malocclusion/bad bite: Malocclusion refers to misalignment or incorrect relation between the teeth of the two dental arches, meaning they do not perfectly align when they approach each other as the jaws close.
Malocclusion can often lead to oral health problems in the future so it is important that it is treated using the right orthodontic procedure.
In these instances, we use orthodontic treatments to alter the positioning of the teeth so you end up with a more attractive and better functioning smile.
As brace treatments have advanced so greatly, adults now have a huge amount of choices when it comes to finding the right straightening solution for them.
We have many discreet, short-term options which are designed specifically for adults who don't want to wear the traditional, obvious braces.
Our practice in Surrey is proud to offer the latest and most innovative systems, which include:
6 Month Smiles: Takes six months.
Lingual Braces: Takes 12-18 months.
Inman Aligners: Takes 6-18 weeks.
Invisalign for Adults: Takes from three months.
Quick contact
Whether you are a loyal patient or newly visiting our practice, at The Gentle Dental we provide multiple types of treatments for our patients, so we can be sure to find the right solution for you.
Braces for children and teens
If you target issues during childhood when your jaw is still developing, treatment can be more straightforward. We recommend targeting issues as soon as you become aware of them. 
We can offer several straightening systems for children, some discreet and some more traditional.
Invisalign First has proven successful for little mouths as it is designed with children in mind and their hectic mini schedules.
The recommendation is that children should have treatment aged between 7 and 13. However, not all hope is lost if you do not receive treatment during this time.
Going under orthodontic treatment as a teen is often many of our adult patients wish they did at the time. But due to stereotypes about a mouth full of metal, getting braces in the previous decade was not an enjoyable experience.
Now, teenagers can straighten their teeth with clear, removable aligner systems like Invisalign Teen, which straightens teeth in half the time. However, if your son or daughter is over the age of 18 and likes the idea of clear aligners, other types of Invisalign might be better.
The benefits of orthodontics
If you have any of the issues mentioned thus far, it is vital you have your teeth treated by a dentist to decipher what orthodontic treatment may be best for you.
It is important to treat issues as soon as possible since misaligned or improperly positioned teeth leave you with a higher risk of experiencing tooth decay and gingivitis.
Generally, orthodontics is an effective treatment method that can be used to:
Close gaps between teeth
Target misalignment between the teeth and jaw
Straighten crooked teeth, repair improper bites
Improve oral function (such as eating or speech)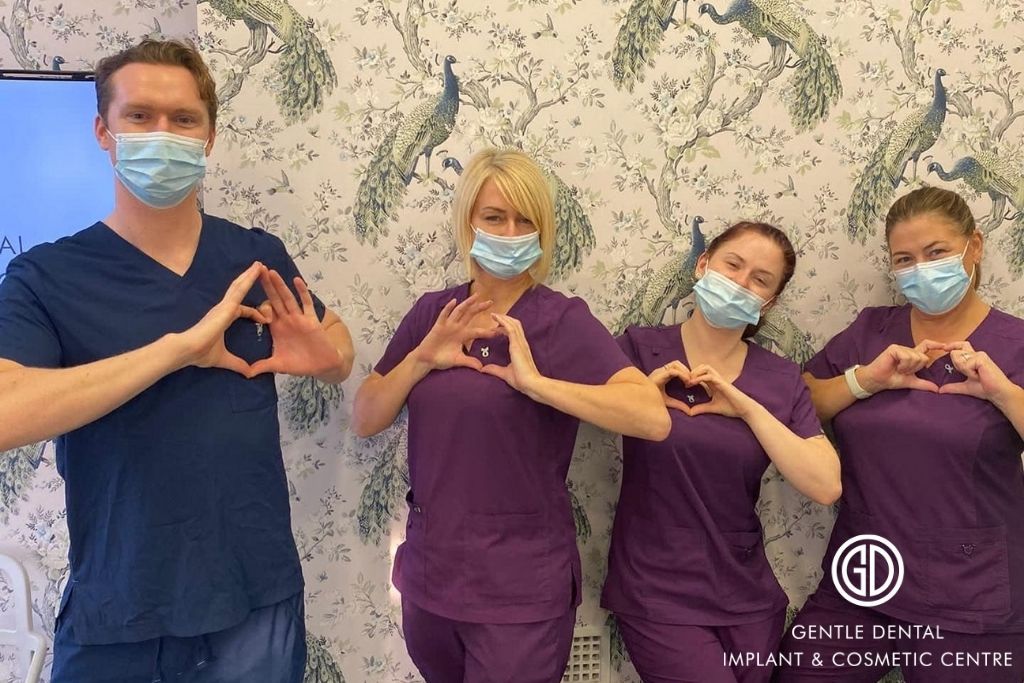 Get an interest-free loan in under 5 minutes
It only takes 2 minutes to apply and you'll get an answer immediately – applying for a loan has never been easier.
0% finance is available for many treatments up to £30,000. Credit decisions will be subject to individual circumstances. You must be over 18 and earn an income to apply.