Are you looking for a dentist, where you can get an appointment easily & have your dental problems dealt with quickly and effectively?
General Dentistry Treatments with 0% Finance Available
The Gentle Dental is an all-inclusive practice that employs various dentists with special interests in dentistry, from cosmetic to restorative. 
However, one area of dentistry we're particularly skilled in is general dentistry procedures, with specialists on-site to help. We help patients across Surrey to improve their oral health and keep up with maintenance to prevent dental problems like a periodontal disease from arising in the future. 
We can even help calm patients with relaxation techniques and sedation for those struggling with dental phobia, so you don't have to let your fear of the dentist or bad teeth hold you back. 
Some of Our General Dentistry Services
When teeth become too severely damaged by tooth decay, injury, gum disease or infection, it can cause the decay to spread through the root canals.
Root canal surgery is a treatment that aims to remove the infection from the tooth root canal and prepare the site for further tooth restoration.
Sometimes, when teeth are so severely damaged and nothing can be done to save them, we may recommend a tooth extraction.
As another example, wisdom teeth can sometimes be recommended for removal if they cause patients any pain or discomfort or to prevent an infection.
People with decayed, damaged, worn or fractured teeth can benefit from fillings – with white fillings being the go-to patient favourite.
Here, we use ceramic to reshape and restore teeth to their natural, healthy structure by filling in holes and cavities that pose dangers to oral health.
1 Spencer Rd, East Molesey Surrey KT8 0DL
Free parking. Easy to find.
New patients welcome. 
Close to Hampton Court
We are happy to conduct an initial consultation to assess your dental condition and provide you with the dentist's suggested recommendations for treatment
Depending on your oral assessment or diagnosis, we may prescribe one of the following general dentistry procedures:
Or, if you are suffering from any dental issues that cannot be resolved with general dentistry, we can invite you to take a look at our cosmetic and restorative options that can brighten, repair and even perfect all kinds of smiles.
The preventative approach
General dentistry is all about preventing any future dental problems that could cost you a lot more money and time in the dental chair. 
Our general dentists play a pivotal role in creating awareness about good dental maintenance and care. 
For example, this includes tips on teeth cleaning and the critical approaches to keep plaque and tartar from building up in your mouth, which can lead to harmful conditions like gum disease, which, if left untreated, can encourage tooth loss. See our periodontal care treatment.
The Gentle Dental can take various approaches to save your teeth from decay and disease. For example, we can use crowns, fillings and root canals to cure your condition, but take our advice; it's much better to take the preventative approach than waiting for problems to start. 
Regular check-ups and hygiene appointments with our dental team can ensure that your mouth stays cleaner and healthier for many years without breaking the bank.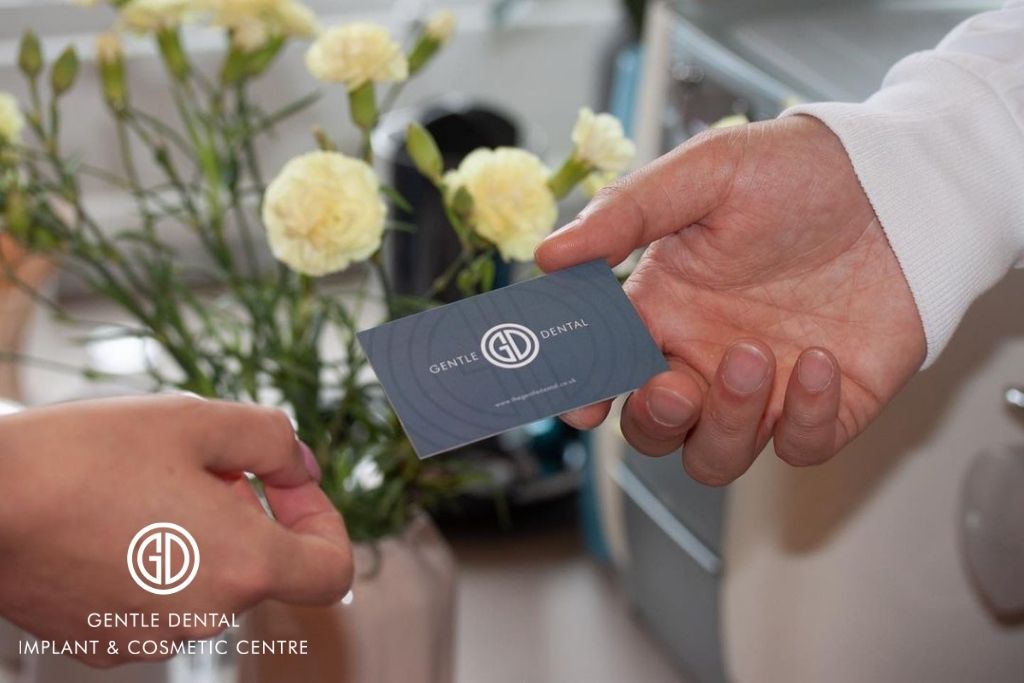 Personalised general dentistry care
Here at the Gentle Dental, we make it our priority to put patients first and listen to their concerns. 
By taking the time to listen to your symptoms carefully and using advanced technology to get to the root of the problem, we can keep appointment times to a minimum and quickly ensure that you get the care you need without compromising your busy schedule.
All of our treatments follow a care plan, which will be created by the dentist and the patient – this way, you're involved in every step of the treatment and can choose the general dental care that's right for you.
We can even offer affordable deals for patients who mix general dentistry treatment with cosmetic or restorative options, such as teeth whitening, implants or veneers.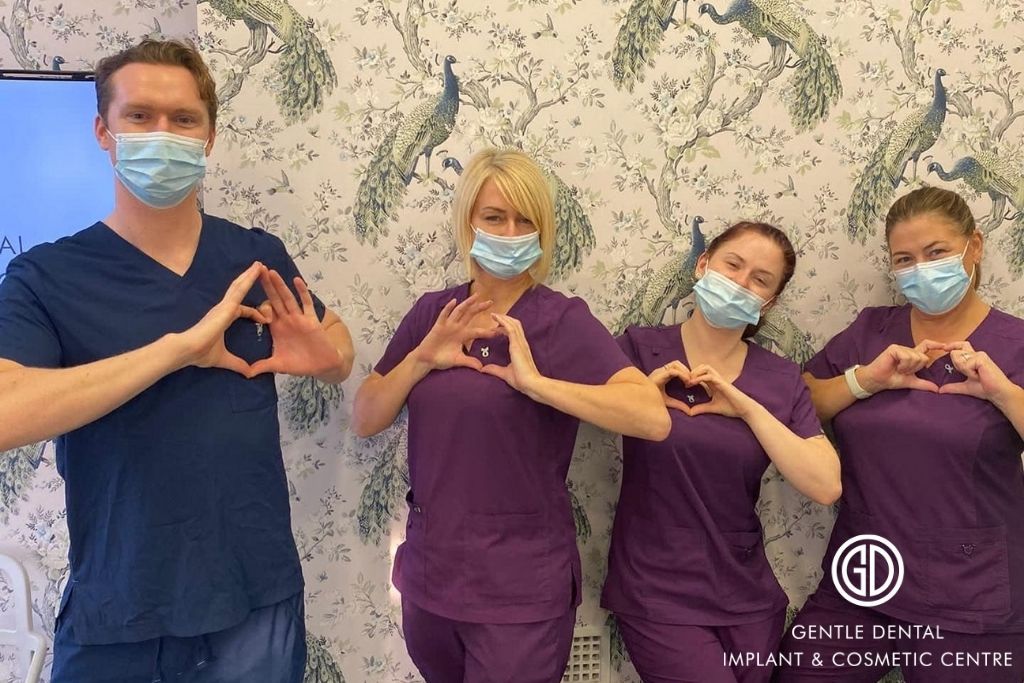 Get an interest-free loan in under 5 minutes.
It only takes 2 minutes to apply, and you'll get an answer immediately – applying for a loan has never been easier.
0% finance is available for many treatments up to £30,000. Credit decisions will be subject to individual circumstances. You must be over 18 and earn an income to apply.