View our amazing before and afters transformations to discover all the incredible results we can achieve with your smile.
Cosmetic Dentistry Before & Afters
Cosmetic dentist Dr Ali Rifai then prescribed and applied porcelain veneers, which blended flawlessly with the neighbouring teeth. 
"I was extremely happy with the treatment I received at the Gentle Dental Clinic. My teeth now look exactly how I want them to, thanks to Micheal; he was an absolute professional throughout the process and everyone else at the clinic! Thanks, guys."
– Dylan Duke
Dental Implant Before & Afters
Dr Rifai placed dental implants for missing teeth and those that had failed and Dr Marshall used veneers to improve the existing teeth.
I had dental implants fitted recently and am extremely happy with the outcome. Ali has done an amazing job. I highly recommend getting your implants done at the Gentle Dental Practice; you won't regret it! A massive thank you to everyone at the practice! – George, Surrey
Invisalign Before & Afters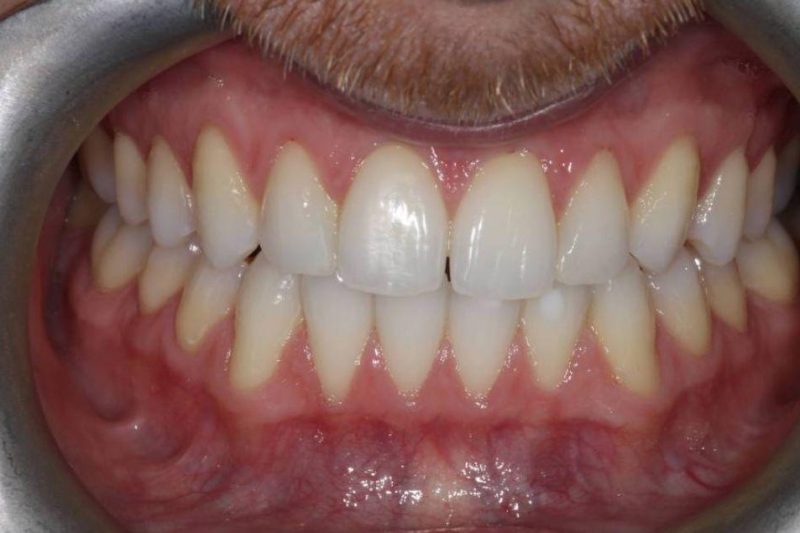 Danny made the right choice coming to our clinic as we're Platinum Elite Providers of Invisalign, meaning we're one of the top dentists in Europe who complete the most cases every year.
I can't thank the team at the Gentle Dental enough after completing my Invisalign treatment. Every step has been incredibly smooth and easy. My treatment finished just before my wedding day, and I am over the moon with the results! – Danny, Surrey
1 Spencer Rd, East Molesey Surrey KT8 0DL

Free Parking | New Patients Welcome | Easy to find.




5 minutes from Hampton Court