The revolutionary tooth straightening device that can straighten teeth in as little as three months!
Straight Teeth in 12 Months Maximum
There's no denying that Invisalign can improve your smile.
With millions of smiles being straightened worldwide, the Gentle Dental is responsible for correcting hundreds of these smiles – being one of the biggest Invisalign providers in Europe.
Believe it or not, but the majority of Invisalign users are adults – but why? It's fast, no more expensive than conventional braces, corrects severe bite issues, and plus it's invisible.
Invisalign clear aligners fit with your life
Invisalign was designed to not get in the way or disturb your day-to-day life.
The clear and powerful aligners can be removed for eating, drinking, brushing, and flossing making it one of the best systems for promoting oral health and hygiene.
On top of this, Invisalign offers dental patients a plethora of benefits as it takes the guesswork out of orthodontics.
Results are amazing because the process of Invisalign is more precise and accurate – there is no other clear aligner treatment that compares.
Invisalign Cases & Reviews
Before
After
Before
After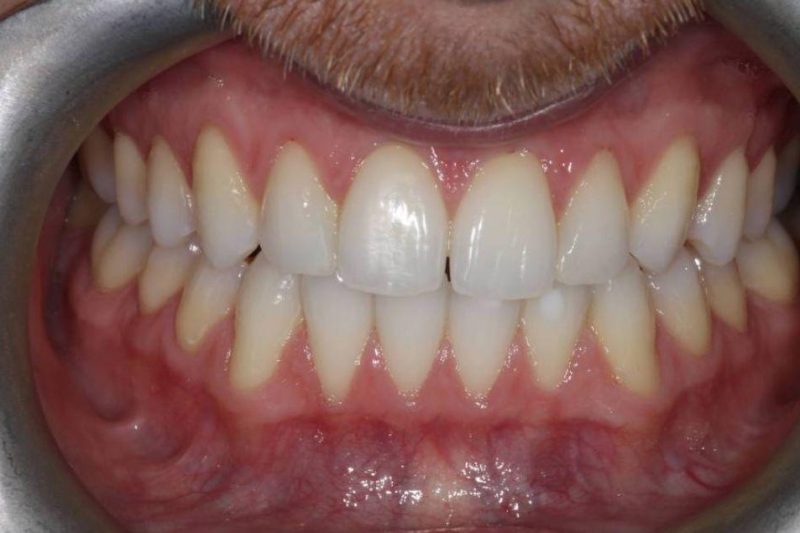 Before
After
Before
After
Aligners that don't get in the way!
Invisalign offers adults the chance at completing their treatments in private without the stigma of metal braces.
The treatment is really popular amongst adults because Invisalign is barely noticeable and can be removed up to 2 hours a day.
Its discreet properties mean you can go about your daily life with no interruption – the only difference you'll notice is probably within the first week of wearing them, where you will be getting used to the feel of them in your mouth.
After this, our patients often experience no lisp, no discomfort, and no embarrassing moments.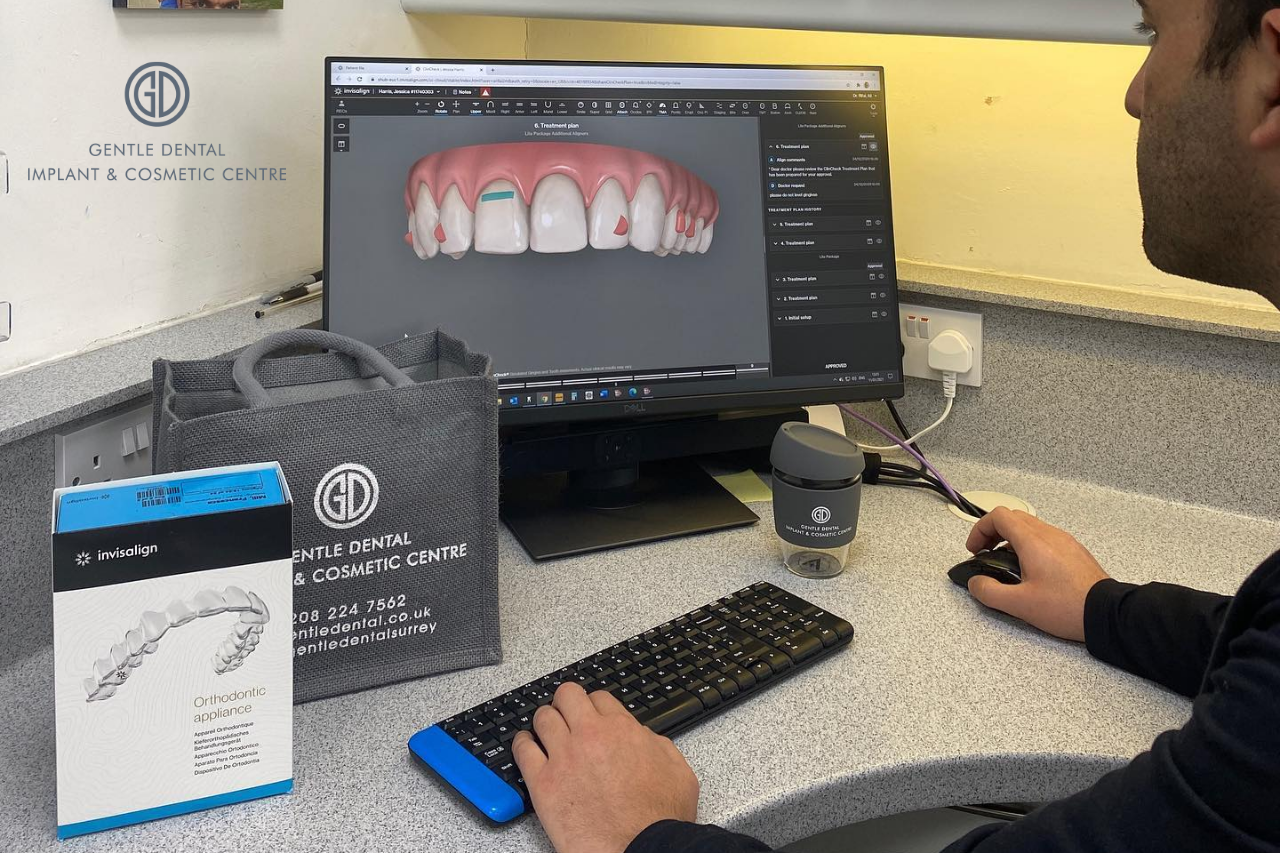 See results in as little as six months.
There are many different versions of Invisalign, which are targeted at treating certain classifications and malocclusions.
Each system has its own treatment time – none of which take as long as conventional brace systems.
However, there are systems like Invisalign Go, which makes small cosmetic tweaks to realign crooked or gapped teeth in as little as three months.
For more serious conditions where class 2 malocclusions are present, Invisalign Full is likely to be prescribed, which can take anywhere from 12-18 months depending on your particular oral state.
Comfort and predictability
Designed exactly to fit your mouth.
With strong SmartTrack materials, you will notice the difference within just a few weeks with Invisalign.
It's important you know that not all clear aligners are made the same, it's only Invisalign's systems that use SmartTrack materials, which make them more comfortable, easy to wear and more predictable.
Custom-made to fit your mouth, these aligners are so successful and powerful because they fit perfectly.
The process to make this happen involves the iTero scanner, which takes thousands of images a second of your teeth to create accurate 3D images that will show the wearer how their teeth will look at each stage of the procedure.
In trusted hands
Whilst you have to be an accredited provider of Invisalign, not every dental studio has the experience or practice with this system to offer various treatments. With the Gentle Dental in East Molesey, you can trust that we are confident in achieving miraculous results.
We've been awarded Platinum Provider status and are soon moving into the highest-ranking category that Invisalign awards. This means we have treated more cases of Invisalign than most dentists across Europe, so if Invisalign trusts us, so should you!
You would think that our supreme Invisalign status means we would charge extortionate prices, but that's just not the case.
We competitively offer more than any other dentist in the area by incorporating teeth whitening or cosmetic bonding into your treatment free of charge to perfect your smile.
Our Invisalign prices begin from £3,000 and you can check out our package deals and offers here.
We also offer 0% finance for our patients who would like to spread the cost interest-free for up to 24 months.
Get an interest-free loan in under 5 minutes
It only takes 2 minutes to apply and you'll get an answer immediately – applying for a loan has never been easier.
0% finance is available for many treatments up to £30,000. Credit decisions will be subject to individual circumstances. You must be over 18 and earn an income to apply.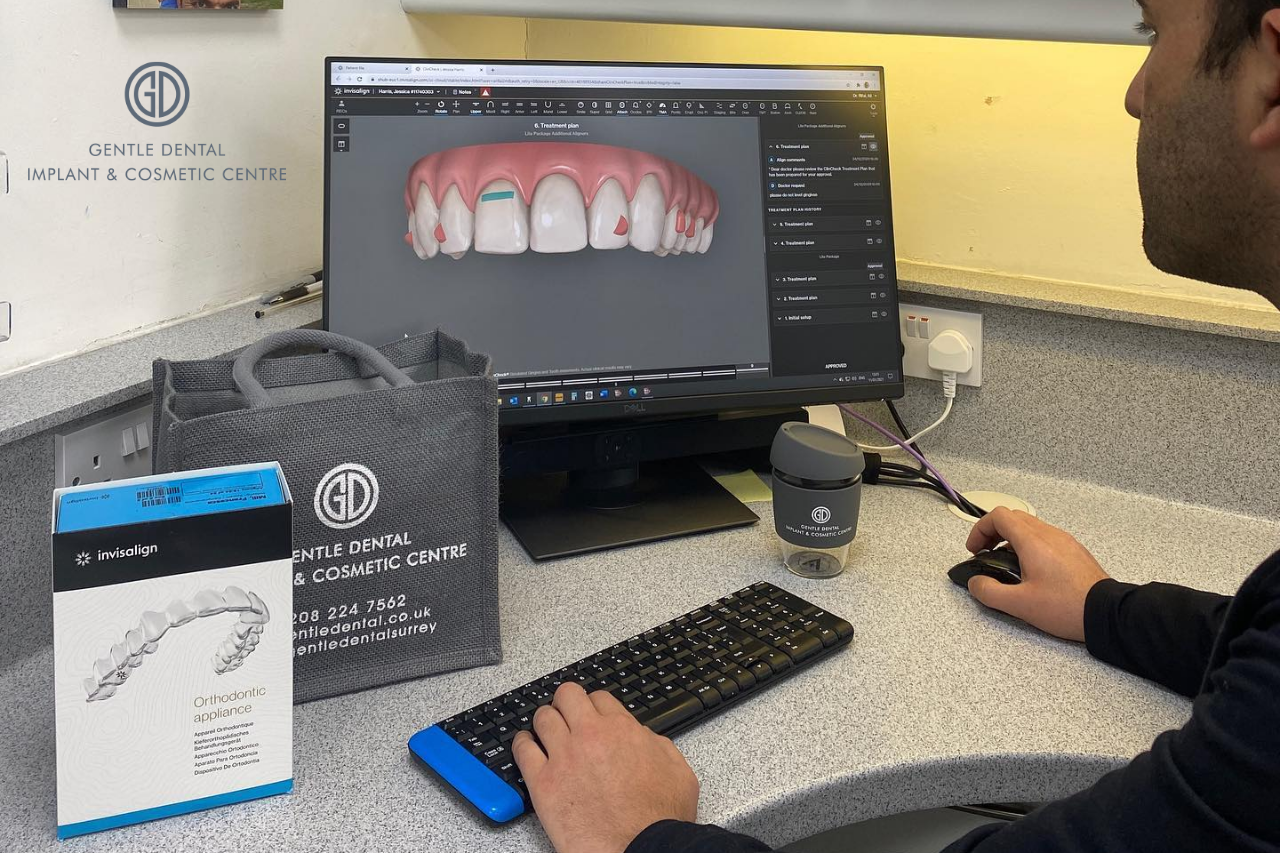 Superior to other dental treatments
Invis is tailored to you
Using 3D digital mapping software
It's predictable and consistent
Subtle
Powerful but gentle
Twice as durable
Long-lasting
30% stronger than other retainers
Start your Invis journey today
We will begin mapping out your Invis journey with a customised care plan overseen by one of our Invisalign-trained doctors Dr Ali Rifai.
Using hugely advanced technology like the iTero scanner, we can offer our patients peace of mind as they can go from imagining their dream smile to actually seeing it on the screen. Not every dental practice can offer this, but we are proud to offer you this scan in an Invisalign consultation (worth £250), so we can map out your new smile and draw up a treatment plan that works for you.
For any more questions, visit our Invisalign FAQs here.