Losing a tooth can be worrying, uncomfortable and damaging to your overall oral condition.
The 5 Crucial Stages of Implant Procedures
Our knowledgeable authors and implant dentists will walk you through every step and make you aware of what you should expect when coming in for your restorative treatment.
This is because many patients are realising the multitude of advantages, which include no longer experiencing the discomfort of dentures.
As the implant is fitted and secured deep down into your jawbone using a titanium screw that functions as an artificial root, the new replacement tooth will be much stronger, more secure and more comfortable in comparison to dentures.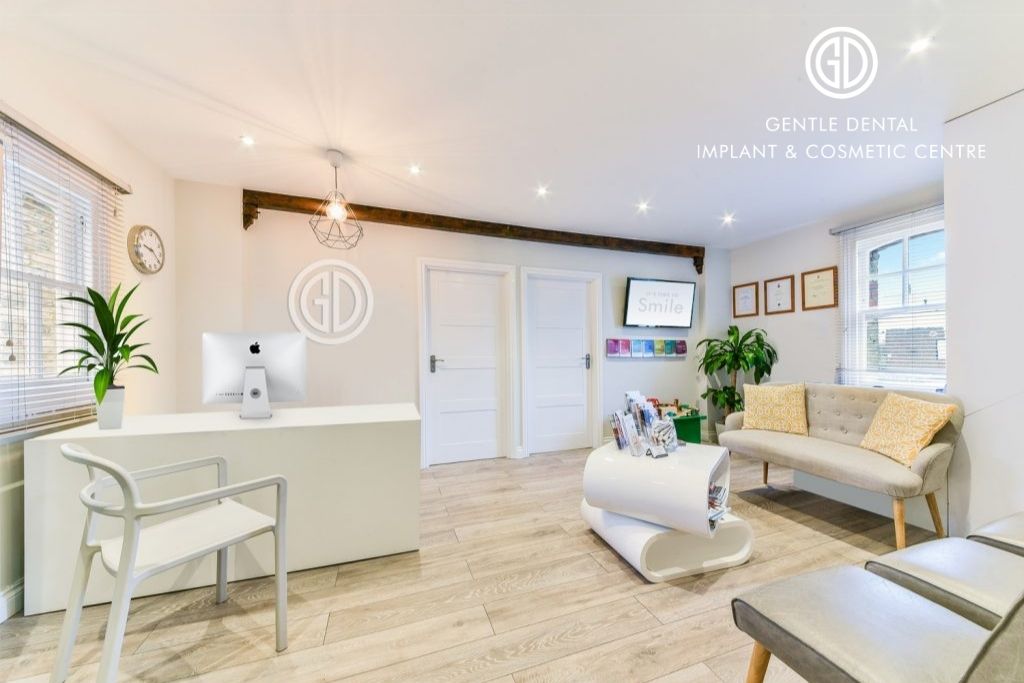 Examination and assessment
The implant treatment journey begins with a comprehensive examination carried out by one of our premium dentists; Dr Ali Rifai.
During the examination, the doctor will assess 56 areas of the mouth which will help to decide the most suitable implant treatment option for you.
It's during this stage that any underlying threats, conditions or infections are identified. Any decay or problems will need to be fixed prior to ensuring implant success.
"This is a lovely practice, the staff are so friendly and caring and Dr Ali has impeccable standards. I really recommend Gentle Dental if you're considering cosmetic dentistry." – Mona A.
Diagnostic records 
During the second stage, we will take diagnostic records.
This involves taking moulds or a scan of your mouth.
In addition, a cone–beam CT scan will be completed, which is a 3D X-ray that will allow us to assess the height and width of the bone and identify any important anatomical features, such as nerves.
This ensures that we place the implant's correct type, shape and size.
In addition, we can use CAD-CAM technology and advanced computer software to virtually place the implant to plan and accurately visualise how it will look in the mouth.
This reduces the risk of problems or complications occurring after surgery begins.
Our dental staff can also create implant placement guides to ensure we place the implant optimally.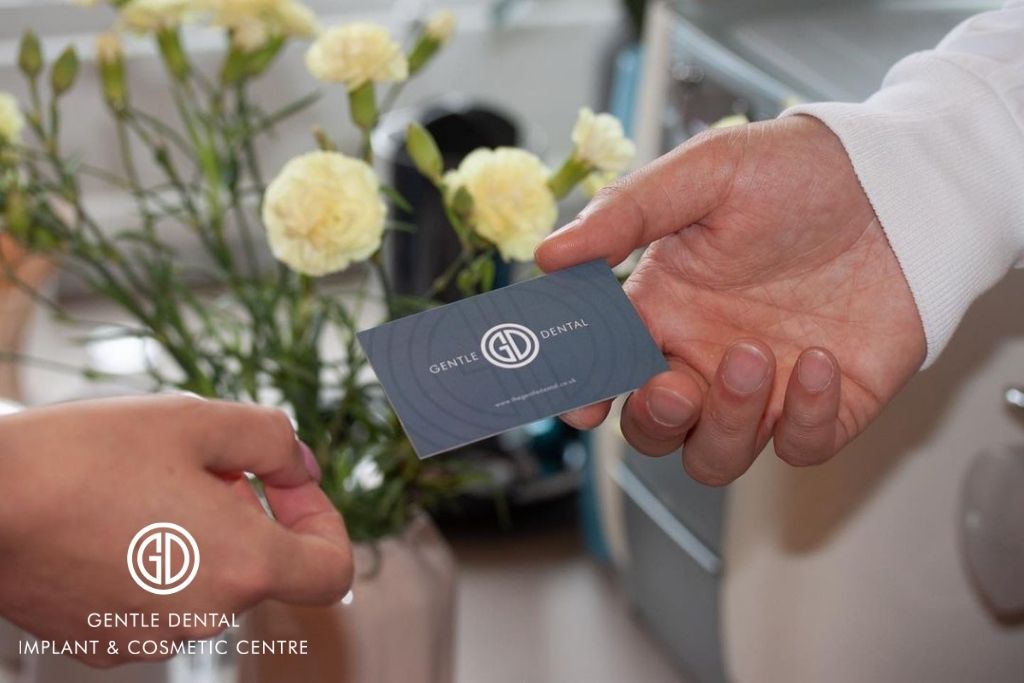 Surgery
The 3rd stage is surgery.
Surgery can be carried out under local anaesthetic in the surroundings you already know within the practice.
Here, the implant or implants will be placed into the bone and covered up by the gum. On the day of the surgery, we recommend that you take it easy without taking any exercise or other strenuous activity.
On the following day, we will call to check with you and answer any questions you may have.
However, you can call or message us anytime if you have questions or concerns.
We will review you one week later to remove the sutures and ensure that all is going well.
New teeth
The 4th stage is the uncovering of the implant and manufacture of your new tooth/teeth.
Sometimes if the implant is fully covered by the gum we will carry out a small procedure under local anaesthetic which will involve exposing the implant.
This will allow us to place a healing collar and then we can proceed to make your new teeth by taking a mould or scan.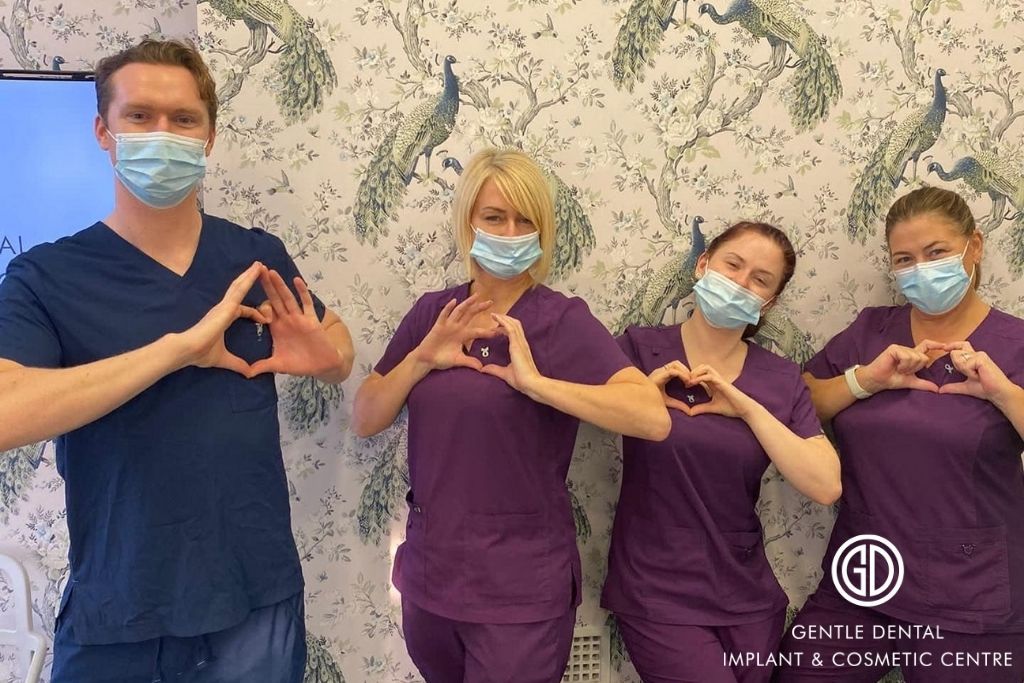 Fitting new tooth
In the 5th and final stage, we will fit your new tooth or teeth.
This is the big day when we can fit your new teeth into the implant.
Some people may want a small amount of local anaesthetic for this procedure but many are happy to go ahead without, this will be up to you on the day
We will review you 4 weeks after fitting to ensure your new customised teeth have settled in well.
Get an interest-free loan in under 5 minutes
It only takes 2 minutes to apply and you'll get an answer immediately – applying for a loan has never been easier.
0% finance is available for many treatments up to £30,000. Credit decisions will be subject to individual circumstances. You must be over 18 and earn an income to apply.
Often used in simple cases where one tooth has been lost by accident or trauma. More.
Used in cases of multiple tooth loss in different locations in the mouth, where teeth are not missing in a row. More.
Perfect for full mouth reconstructions, where patients have experienced tooth loss on the upper and lower jaws. More.