Unfortunately, for most adults, tooth loss is an avoidable part of ageing and the number of patients requiring restorative work to repair their smiles is increasing.
Dental implants provide a perfect and reliable solution to treat missing teeth and restore your smile back to its attractive, enticing, charming potential.
Tooth loss can be worrying – there are certain things we can practice to reduce the likelihood of losing a tooth and keep our teeth as healthy as possible, natural decay and accidental tooth loss is sometimes inevitable.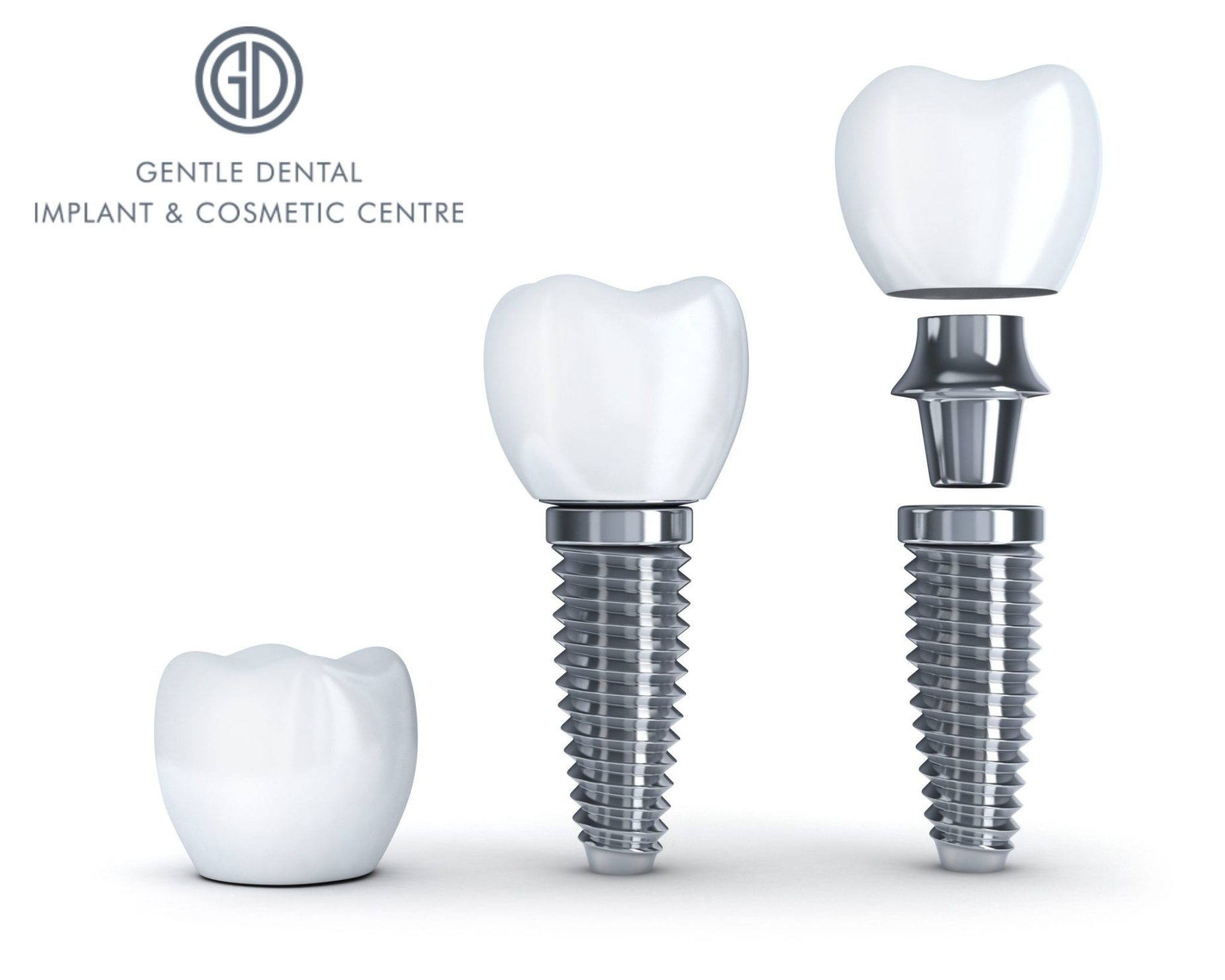 So, what happens when you lose a tooth?
When you lose a tooth (whether accidental or surgical), your dental surgeon will recommend several options based on your specific case and financial budget. These options may include dental implants, bridges, crowns, veneers or dentures.
What makes dental implants special?
Here are some of the enticing benefits of choosing dental implants as your preferred treatment option:
Aesthetically pleasing: We design and manufacture your dental implants to fit in perfectly with your existing natural teeth. For this reason, you will be left with a beautiful, straight, symmetrical smile, and it is unlikely people will be able to tell you to have a missing tooth.
Durability: Dental implants are well-known and praised for their enduring strength and durability. With proper care and attention from you and our dental staff, dental implants can often last up to 25 years.
Fit: One downside of dentures is that if they do not fit properly, the treatment can sometimes leave patients with a lisp. However, since dental implants are permanently fitted, a moving tooth will not affect your speech or chewing ability.
Improved oral health: Having dental implants can improve your oral health since the surrounding teeth usually do not have to be filed or impacted to insert the implant, it means that the surrounding teeth stay healthy and intact. Also, having individual implants means that the tiny natural gap between the teeth remains so that you can continue to clean adequately between the teeth to prevent infection.
Fixed position: Since the implant will be securely rooted, you do not have to worry about getting into embarrassing situations, for example, dinner parties where you have to remove the tooth before eating etc.
We are proud to be one of Surrey's most trustworthy and reliable dental practices, providing optimum care and treatment to new and loyal patients.
Our clinic is well-known throughout the local community as we accept patients from Addlestone, Chertsey, Chessington, Claygate and beyond.
We have an impressive team of qualified and skilled dentists; our principal dentist was educated in the Barts and the Royal London Hospital in London and is an accredited member of the British Academy of Cosmetic Dentists (BACD) and a member of the Association of Dental Implantology.
Dr Ali Rifai has completed a Master's Degree in Clinical Dentistry with a speciality in Implant Dentistry. He continues to learn new techniques and insights at many prestigious institutions globally, in Europe, the USA and Asia. He has placed several hundred implants in his career. Read reviews and testimonials.
This means the latest research and technologies fully inform our practice and techniques in the dentistry field, and we are always at the forefront of new innovative methods and treatments.
Make the best decision for your teeth today – get in contact with The Gentle Dental and find out how we can be of service to you. Call us on 020 8224 7562 for more advice or information, or click here to book an appointment online.
Get an interest-free loan in under 5 minutes
It only takes 2 minutes to apply and you'll get an answer immediately – applying for a loan has never been easier.
0% finance is available for many treatments up to £30,000. Credit decisions will be subject to individual circumstances. You must be over 18 and earn an income to apply.
Often used in simple cases where one tooth has been lost by accident or trauma. More.
Used in cases of multiple tooth loss in different locations in the mouth, where teeth are not missing in a row. More.
Perfect for full mouth reconstructions, where patients have experienced tooth loss on the upper and lower jaws. More.