Is the base of your gum exposed? Do you feel like your gums have begun to recede? You'll be glad to know that there's treatments we offer that can help with this.
What our dentists can do for receding gums
Gum recession refers to the instances where a patient's gums begin to pull away from the teeth, making the tooth look longer – this is because the gum tissue has been lost, revealing more of the tooth's root. This shrinkage of the gum then allows bacteria to attack the roots of your bone as well as the underlying bone. Fast action is necessary to save your tooth.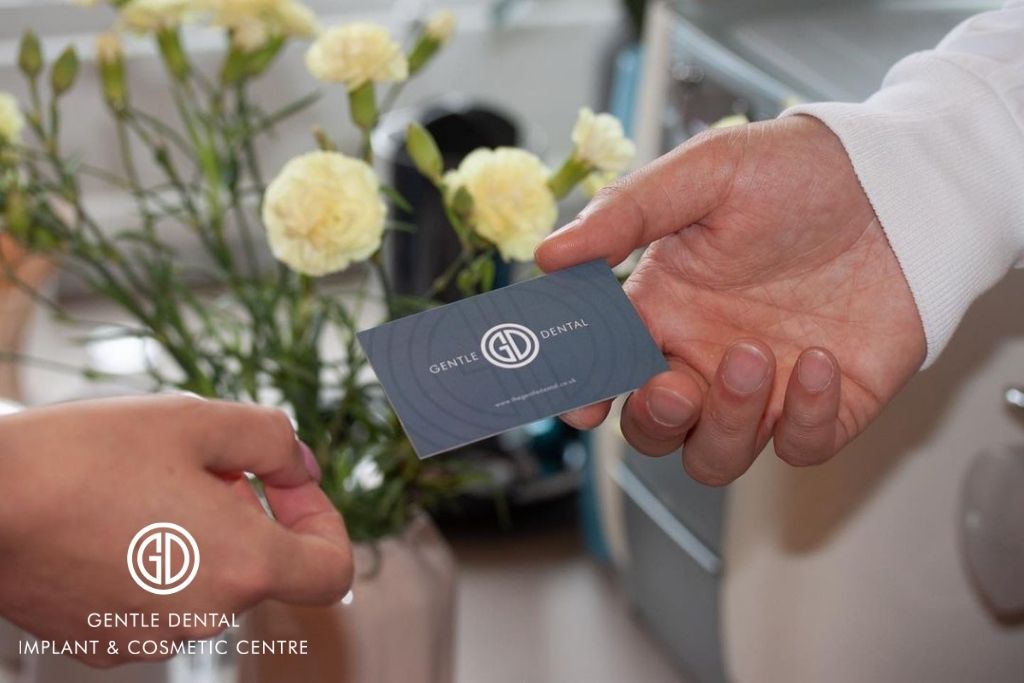 Diagnosis of the underlying problem
Stopping gum recession begins with treating the reason why gums are receding in the first place – and seeing as gum recession has several potential causes (most of which are treatable), it's critical to get to the root cause.
Causes and solutions:
Brushing too hard: Changing your toothbrush and habits.
Dental plaque or tartar: Deep cleaning with a hygienist from £75.
Gum disease: Regular cleans (£75) and laser gum surgery.
Gum tissue injuries: Gum grafts or flap surgery.
You might wonder if gum recession can return to normal and if we can fix receding gums. The truth is no. We can stop gum recession from worsening, but we cannot regrow your gums. Once the gum tissue has been lost, it's gone.
The severe form of gum disease, like periodontitis, is a disastrous condition that will eat away at your gums, and without regular intervention, the situation will grow more dire.
In some mild cases, a hygienist appointment can effectively prevent gum recession. The hygienist will also give you valuable advice for cleaning your teeth at home to further help you.
An alternative cosmetic solution
We can, however, treat your smile cosmetically. If pockets and gaps between teeth are your biggest concern, we can use composite bonding to close the gaps caused by gums pulling away from the teeth to create a fuller-looking smile.
Composite bonding is perfectly viable for gum disease and is commonly used to conceal gum recession to make teeth appear longer and make your gum line more natural. Composite bonding is relatively inexpensive, with costs starting from £40.
Treatments for receding gums:
Soft tissue gum grafting: Gum graft surgery is a procedure used by our dentists to treat depleting and thin gums, which can add volume to the gum. The surgery is quick and relatively simple.
Gum grafting treatments aim to enhance your smile while also improving the health of your teeth by restoring the supportive and protective functions of the gums.
Gum graft surgery involves taking healthy tissue from elsewhere in the mouth such as the roof and repositioning it to the affected area, covering the exposed tooth roots.
The healing process following a gum graft typically takes between a week and two weeks. Patients can manage any discomfort with over-the-counter painkillers.