If you have gum disease, you're not alone. 90% of adults in the UK have some form of gum disease [1].
Depending on your stage of gum disease, it can be treated, managed and even reversed.
However, ignoring the symptoms like bleeding gums can allow gum disease to develop and advance to periodontitis. This includes aggressive periodontitis and chronic periodontitis.
Causing more than swelling, this degree of gum disease can cause tooth loss and gum recession.
Treating gum disease can save money by saving on the cost of implants or later dentures.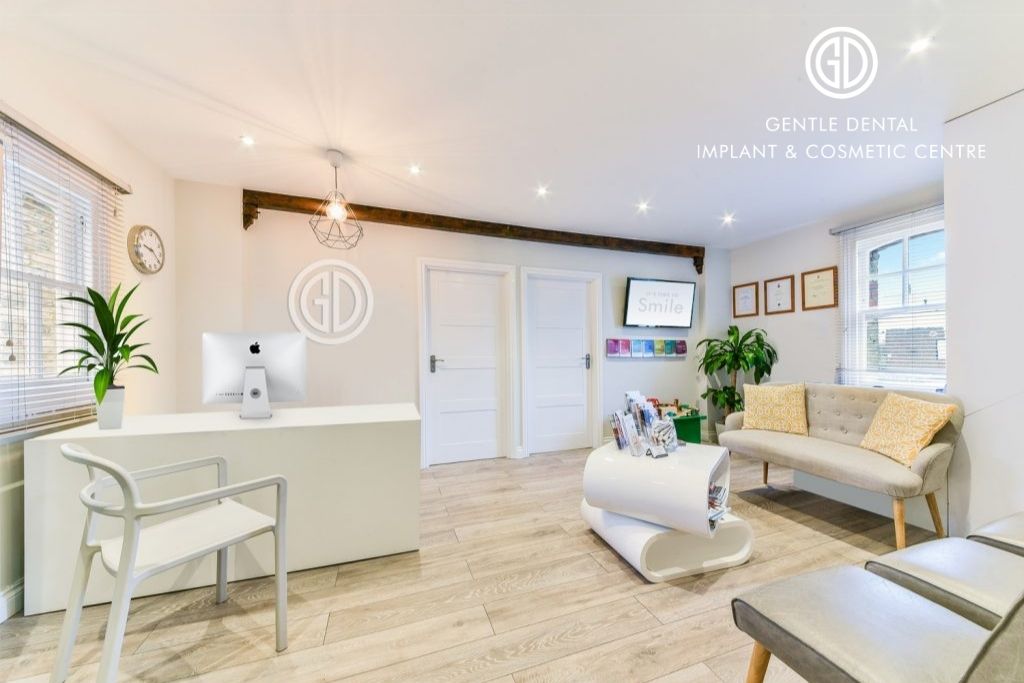 The best treatments for periodontal disease
 "47.2% of adults aged 30 years and older have some form of periodontal disease. Periodontal disease increases with age, 70.1% of adults 65 years and older have periodontal disease." [2]
Treatments for gum disease vary from non-surgical procedures that prevent bacteria growth to surgeries that aim to restore supportive connecting tissues like gums and bones.
Non surgical treatment options
If you are displaying symptoms of advanced gum disease, we would recommend undergoing professional dental cleaning more than twice a year.
A dentist or hygienist, like Niloufar Ghavami, will remove plaque and tartar from your teeth. Plaque is a thin, sticky bacterium that constantly forms over teeth, if not cleaned; this hardens to tartar, which can only be removed in a professional dental environment.
Please do not attempt to remove plaque on your own.
During this cleaning session, we will ensure that plaque and tartar are removed from above and below the gum line of all teeth.
Our hygienists offer a choice of using or not using a drill for scaling and root planing.
Whilst dental cleaning is not a treatment for active gum disease, it is, however, an important measure to prevent the development of the disease from progressing.
This is a deep-cleaning procedure that is often performed under a local anaesthetic. Here, you can expect plaque and tartar to be removed from above and below the gum line (scaling), then the rough spots on the tooth are made smooth again (planing).
By smoothing these rough spots, the bacteria are effectively removed and a clean surface is provided for the gums to reattach to the teeth.
This treatment will likely be recommended by a dentist or periodontist if plaque and calculus (tartar/hardened plaque) has formed under the gum line, which will need to be removed.
Surgical treatments for gum disease
 Please note that some patients can easily be treated with nonsurgical procedures like root scaling and planning.
Surgery will only be required when the gum tissue around the teeth is extremely unhealthy and cannot be restored with nonsurgical devices.
Want to know which treatment you will qualify for? Or what will be the best solution to your condition? Talk to us.
Get an interest-free loan in under 5 minutes
It only takes 2 minutes to apply and you'll get an answer immediately – applying for a loan has never been easier.
0% finance is available for many treatments up to £30,000. Credit decisions will be subject to individual circumstances. You must be over 18 and earn an income to apply.