How gum disease affects the overall success of your dental implant treatment and if we can place dental implants at all. 
Want to know what's really going on with your oral health? Periodontal (gum) disease is an infection of your gum tissues, which hold your teeth securely in place.
We understand here at the Gentle Dental that some patients may have developed poor oral habits like not flossing or perhaps smoking or eating the wrong foods.
Gum disease is very common and completed reversible.  Periodontitis is a severe gum infection.
Gum disease causes the gums to shrink (receding gums). This, in turn, allows bacteria to attach to the bone holding the tooth in place.
Less gum, and less bone are the most common problems when wanting to have dental implants. Implants fitted into a mouth that has gum disease could ultimately fall out.
The symptoms of gum disease can contribute to tooth loss and other negative general health consequences.
As implant dentists and periodontists, we aim to quickly restore your gums to health and replace any teeth lost to the disease.
It is essential to have healthy gums before an implant can be placed and often before any cosmetic dental procedure.
For immediate help, call 020 8224 7562.
How to tell if you have gum disease?
Are your gums swollen, sore or infected? If you press with your fingertips, do they hurt? Are your gums showing patches of white as opposed to a healthy red?
Bad breath and taste in the mouth
Pain when chewing, l

oose, wobbly or missing teeth

Tooth sensitivity, r

eceding gums

Deep pockets between teeth and gums
The early warning signs of periodontal disease
Bright red gums, 

Halitosis (bad breath)

Gums that are painful to the touch
Halitosis (bad breath), 

Soft or puffy gums
Unsure if you have gum disease? Take the quiz
Do you notice bad breath or a bad taste in your mouth a lot?
Has your bite changed or teeth moved?
Do you brush your teeth twice daily?
Do you spit blood when you brush your teeth?
Are you gums red, sore or swollen?
Have you noticed any of the below?
Do you visit the dentist regularly?
Do You Have Gum Disease?
Answered Mostly Yes
Judging by your answers, it appears very likely that you are experiencing some level of gum disease. It will be important to stop this from progressing even further as if left untreated, gum disease can advance into periodontal disease, which can cause tooth loss.
We would advise making an appointment with us so that we can evaluate the state of your oral condition and strategise the best next steps to reverse the effects and alleviate your symptoms. Get it checked out – book an appointment.
Answered Mostly No
From your answers, we can see that it is unlikely that you are not currently exhibiting any signs of advanced gum disease. However, if you feel like something is not quite right with your smile, it could be that you are experiencing gingivitis, which is the early stage of gum disease.
Treating you at this stage will be much easier and better for your oral health, rather than letting the disease progress to more serious forms of periodontal disease. Get it checked out – book an appointment.
Gum disease stages
There are four different stages of periodontal disease:
Gingivitis: The earliest stage
Gingivitis will be the easiest to treat of all the stages as it's still non-destructive.
This is because, in the beginning, it only affects the gingival, which is the part of the gums surrounding the base of the lower and upper teeth.
Therefore, gingivitis results in the inflammation of the gingival, which causes swollen and sore symptoms.
It also makes the gums prone to bleeding.
Slight periodontal disease
During the initial gingivitis stages, gum inflammation often occurs within five days making gum disease fast-acting.
Soon, within just a few weeks, generalised gingivitis becomes more noticeable.
During this stage, your gums begin to pull away and recede away from your teeth.
This often causes a lot of worry for patients left with tiny pockets, sometimes referred to as black triangles (spaces) that form between the teeth and affected gums.
More harmful bacteria invade these areas, making them more prone to bleeding.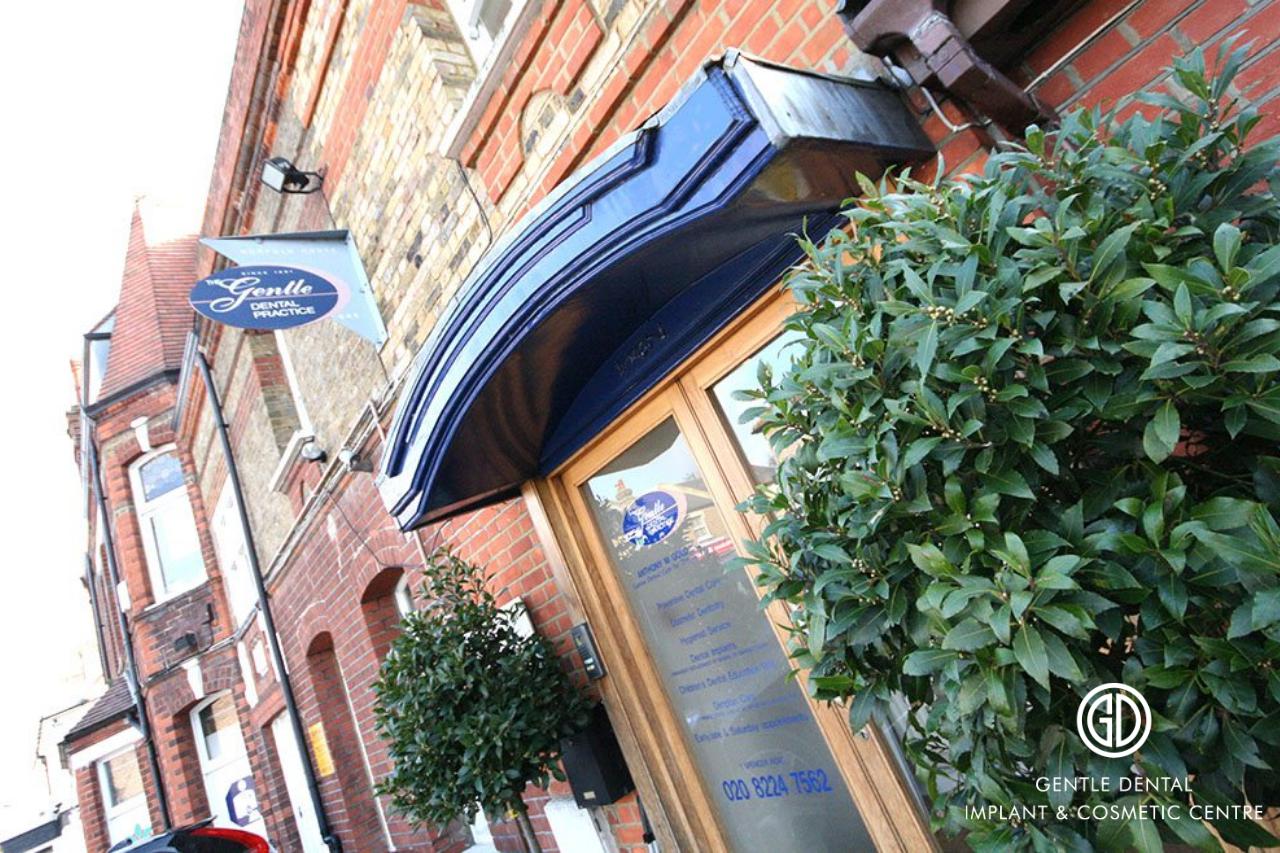 Why you need to understand plaque
Gums attach to the teeth at a lower point. This forms a space called the sulcus, where food often gets trapped.
When the food is not cleaned away, it becomes trapped in this space and then causes a gum infection (gingivitis).
Plaque is a very thin film of bacteria which constantly forms on the surface of the teeth.
As this plaque advances, it gets harder and turns into tartar. This cannot be removed through cleaning alone.
Left unchecked and ignored, gingivitis can quickly cause the gums to separate from the teeth, which leaves the tooth vulnerable as it becomes unstable, loose and wobbly.
This is often a sure sign of receding gums. If the infection progresses, you will ultimately lose your teeth.
Moderate periodontal disease
During the third stage, patients can expect further bleeding and gum recession.
As more and more gum tissue begins to die, teeth lose their essential support and can begin to move.
Sometimes the infection can result in whole-body inflammatory responses. More.
Advanced periodontal disease
Ultimately, this is the worst of all the gum disease stages. This is because it causes the most destruction to your gums and bones.
The tissues that hold and connect teeth begin to deteriorate, and patients will likely experience severe pain and bad breath.
It is at this point that you are likely to lose your teeth.
We advise that you do not let your gum disease progress. Otherwise, you will be at high risk of losing your natural teeth. So, if you've noticed any swelling, it's time to visit the dentist. We also advise using special toothpaste and mouthwashes to help stop early gum disease in its tracks.
Can gum disease be cured?
There are various treatment methods, and which will be used will depend on the extent of the problem. The main goal of treating periodontitis will be to control the infection.
Using periodontic treatments to diffuse the problem, our gum disease treatments are designed to promote the reattachment of healthy gums to teeth, reduce swelling and depth of pockets, which reduces the risk of infection and stops the disease from further progressing.
Any treatment we complete will require further and additional maintenance at home.
Patients may be required to change certain behaviours, like smoking, to improve treatment results.
Unfortunately, once the disease progresses and has reached peridontitis level, it will not be cured, just treated. Once gums have receded, they do not and cannot grow back. See help.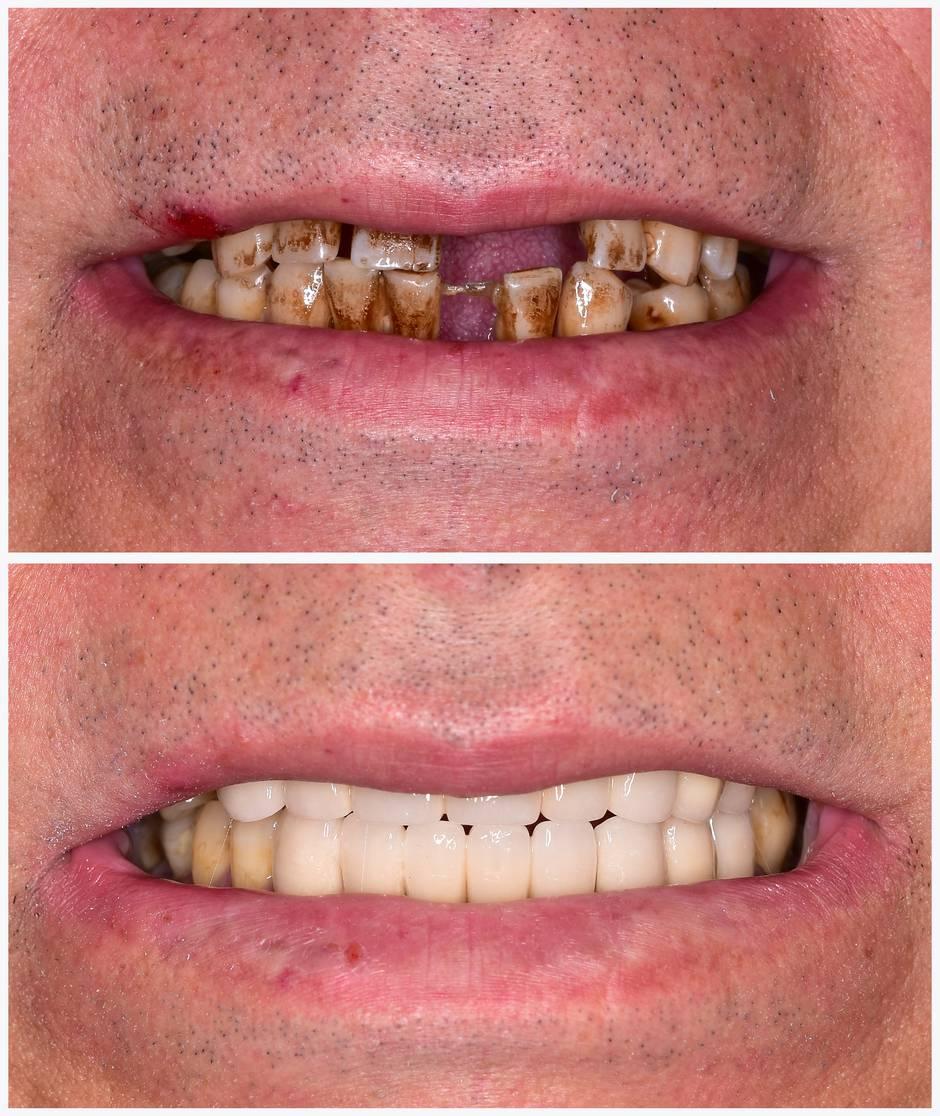 Get an interest-free loan in under 5 minutes
It only takes 2 minutes to apply and you'll get an answer immediately – applying for a loan has never been easier.
0% finance is available for many treatments up to £30,000. Credit decisions will be subject to individual circumstances. You must be over 18 and earn an income to apply.