Can gum disease be cured? Once it has advanced there is no going back. However, there are certain treatments we can do to keep your oral condition healthy.
Periodontitis (also referred to as gum disease) causes the gums to become swollen, sore or infected and can lead to tooth loss if left untreated.
At Gentle Dental we use advanced technology to reverse the effects shown by gum disease and use high-quality dental implants to replace teeth lost to the disease.
Symptoms of gum disease include:
Bleeding, red or swollen gums
Bleeding after brushing or flossing
Wobbly teeth
Bad breath (halitosis)
Unpleasant taste in the mouth
Plaque/tartar build-up
Complications of gum disease
The results of a bacterial infection like this can eventually lead to the breakdown or destruction of the gum tissue and bone.
It is often the case that when one tooth has become loose that surrounding teeth may follow – especially with the added pressure on the jaw and bite.
When this is left untreated it can cause teeth to loosen, become wobbly and fall out.
Dental implants are often the prescribed treatment for replacing missing teeth due to their strength and durability.
Causes of gum disease
A build-up of plaque on the teeth
Non-removal of plaque through regular brushing and flossing irritates gums
Genetics
Poor oral health care and hygiene
The four stages of periodontal disease
Gingivitis:
It is vital that you receive treatment during this early stage because it is the only stage that is reversible.
After this stage, the gum disease will have had time to attack and weaken the bones.
Often, it is difficult to detect so it is important you receive regular check-ups and follow a good oral hygiene routine.
However, some indicators of this early stage can include; bleeding when brushing/flossing and bad breath.
Slight Periodontal Disease:
Though this stage is irreversible, it is definitely more manageable than the later stages.
The earlier you detect things the easier it is to treat and salvage your oral health.
The longer you leave things, the more time the bacteria has to evolve which eventually leads to irreversible bone loss.
Moderate Periodontal Disease:
During this stage, the same symptoms as stage 2 occur though slightly more intense, which includes; swelling, redness of the gums, bad breath, blood when you are cleaning your teeth.
Advanced Periodontal Disease:
During the final stage, you have a large change of bone loss, at about 50-90%.
You will experience the symptoms listed above, and the swollen gums may begin to ooze pus, with increased sensitivity to cold temperatures, further loosening of teeth and pain while chewing.
Treating periodontal disease quickly is the best way to ensure as little long-term damage as possible to your oral condition.
By scheduling regular check-ups with your dentist and practising good oral hygiene habits, and avoiding things like smoking, you can dramatically reduce your likelihood of becoming a victim of periodontal disease.
However, once you progress past the gingivitis stage it can be extremely difficult to slow or eliminate periodontal disease.
Speak to one of our expert dentists today.
Call 020 8224 7562.
Treating gum disease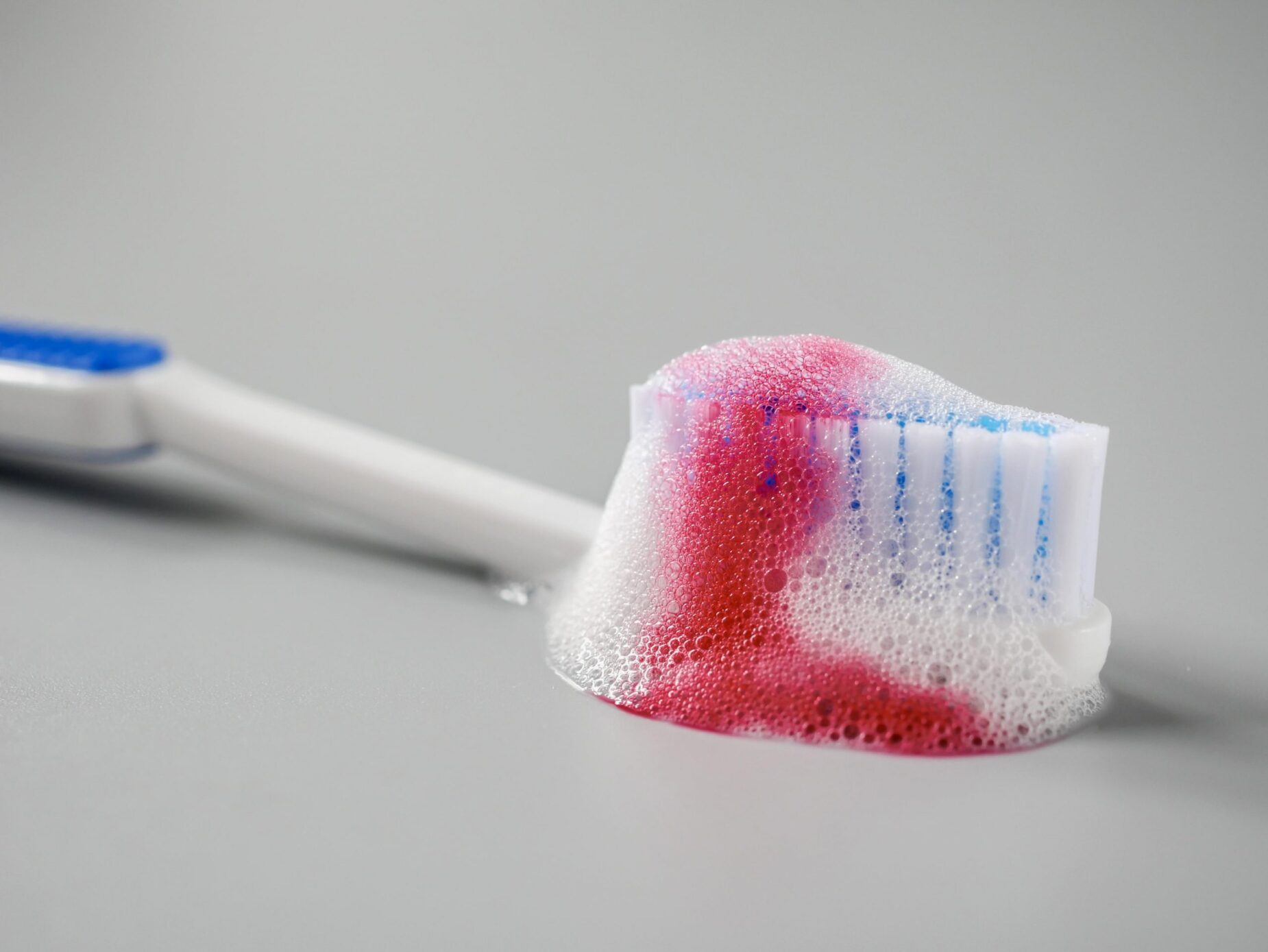 Mild cases can be easily treated through regular cleaning and maintaining a good standard of oral hygiene.
This means you will have to brush and floss your teeth twice a day.
Regular dental checkups are also recommended.
In cases of severe gum disease, it is likely that you will require further medical and dental treatment.
In the most extreme cases, surgery may be prescribed by a gum specialist (periodontics).
Treatment can include:
Root planning
Scaling and polishing the teeth
Restorative treatment including dental implants, crowns and bridges
Preventing gum disease
Our top tips to avoid gum disease:
Brush your teeth twice daily, for 2 minutes
Floss regularly
Avoid smoking
Book regular checkups with your dentist
Can I have dental implants if I have gum disease?
For dental implants to be successful, you need to have healthy teeth and gums prior to their insertion.
If you suffer from periodontal disease then your mouth is already prone to infection and your mouth will be more likely to reject the implant.
If you suffer from periodontitis but you need an implant, the first step is to carry out a full analysis of your case and decipher whether or not the gum disease can be treated and managed.
There are certain techniques and treatment methods we can apply to restore your oral state and make your mouth suitable for dental implants.
Sometimes dental implants are required in the post-periodontitis recovery treatment as they can replace lost teeth and avoid further movement of teeth.
Read more of our reviews here.
These treatments can help with regeneration and bone and gum rebuilding and save your smile and confidence.
See: Dental implants vs dentures
Get in contact today
Gentle Dental is positioned in the heart of East Molesey. Our care is highly-rated and trusted throughout Surrey and London.
We are just a short walking distance from Hampton Court station and we are a reliable and popular choice of practice, has been providing exceptional dental care in the area for over 25 years.
Click here to book a free consultation with one of our advisors and find out the best way to treat gum disease, before it's too late.