The veneer process can be completed in as little as three appointments. Fast & easy – minimal fuss or discomfort.
One for your consultation and two to make, test out and apply your new veneers.
The Process of Having Porcelain Veneers
More than one tooth can undergo the veneer process simultaneously – all you need to do is let your dentist know the final result you would like to achieve, and our cosmetic dentists will custom make your new, pearly smile.
It's a minimally invasive procedure that requires minimal tooth preparation (if at all), no shaving and NO drilling.
Veneers are made from high-quality materials that make them durable and long-lasting. Made either from porcelain or composite resin or laminate materials.
Composite resin:
Reversible
Can stain
Lasts 3-10 years
Cheaper
Porcelain
Permanent
More stain-resistant
Lasts 10-20 years
Mimics light better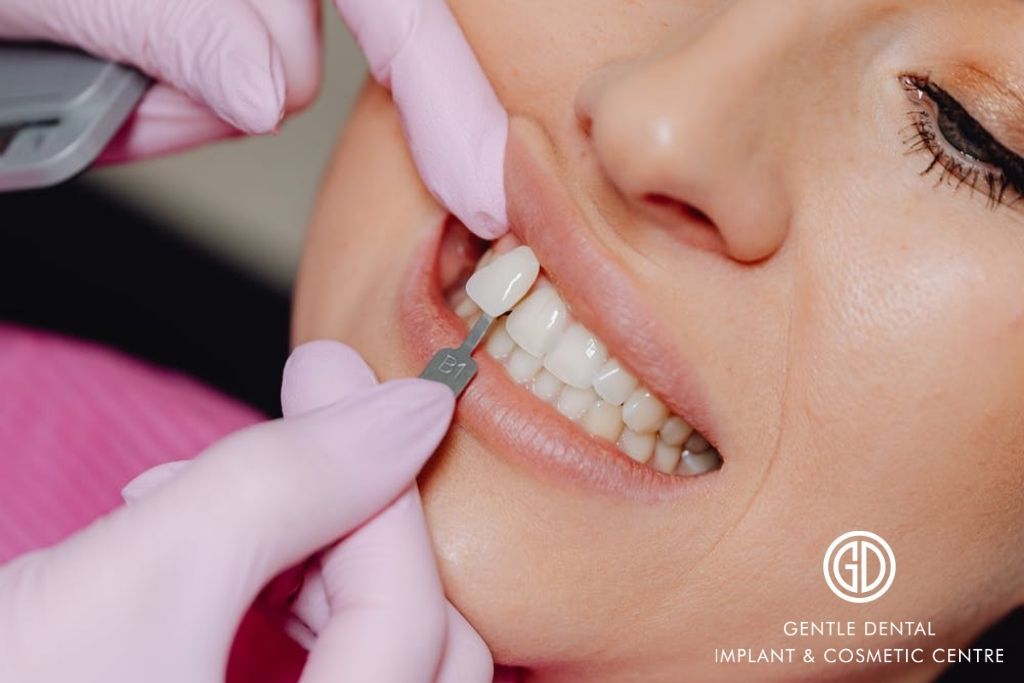 Reported as pain-free
Completed in three appointments, including your free consultation
Performed under local anaesthetic
Slight soreness of the gums after the procedure
During this appointment, you will speak to Dr Ali Rifai and discuss the results you wish to receive from this treatment.
X-rays or impressions may be taken of your mouth and teeth.
Next, Dr Ali will perform an assessment of your oral condition to ensure that dental veneers are suitable.
You will also have the opportunity to discuss the procedure at length and ask any burning questions. Dr Ali has placed hundreds of veneers over the years and has a special interest in this form of dentistry.
The teeth will require some preparation where the tooth enamel on the surface of the tooth will need to roughen the surface of the tooth to ensure the veneers bond securely.
An amount that is equal to the thickness of your veneer will be removed from your tooth (remember veneer thickness are anywhere from 0.1 to 0.5mm).
A model or impression of your teeth will be sent to the dental laboratory to make your custom veneer – in the meantime, if necessary temporary dental veneers can be used.
The veneer will be placed on top of your tooth where the is fit, shape and colour can be examined.
The dentist here can make any adjustments to the shape and size to ensure it fits perfectly and blends flawlessly.
Once the patient is happy the veneer is then cemented into place.
Your tooth will then need to be prepared. This is called etching, which roughens the tooth for a better bonding process.
Once properly in position, a light beam is used to activate the special cement allowing it to harden very quickly.
The dentist will then clean the mouth and remove any excess cement, assess your final bite and make any further adjustments if needed.
Follow up appointments to check how your veneers are doing may be required.
Get an interest-free loan in under 5 minutes
It only takes 2 minutes to apply and you'll get an answer immediately – applying for a loan has never been easier.
0% finance is available for many treatments up to £30,000. Credit decisions will be subject to individual circumstances. You must be over 18 and earn an income to apply.