A gap or space can form under a dental implant bridge, or even a bridge with natural teeth.
Gap Under All on 4 Hybrid
The focus of this post is to take a look at implant bridges, especially immediate or all on four/ all on 6 dental procedures for full arch dental implant replacements.
The most common gaps seem to occur on all-on-four or a full mouth of zirconia or acyclic bridges usually within the first month after immediate temporaries are placed.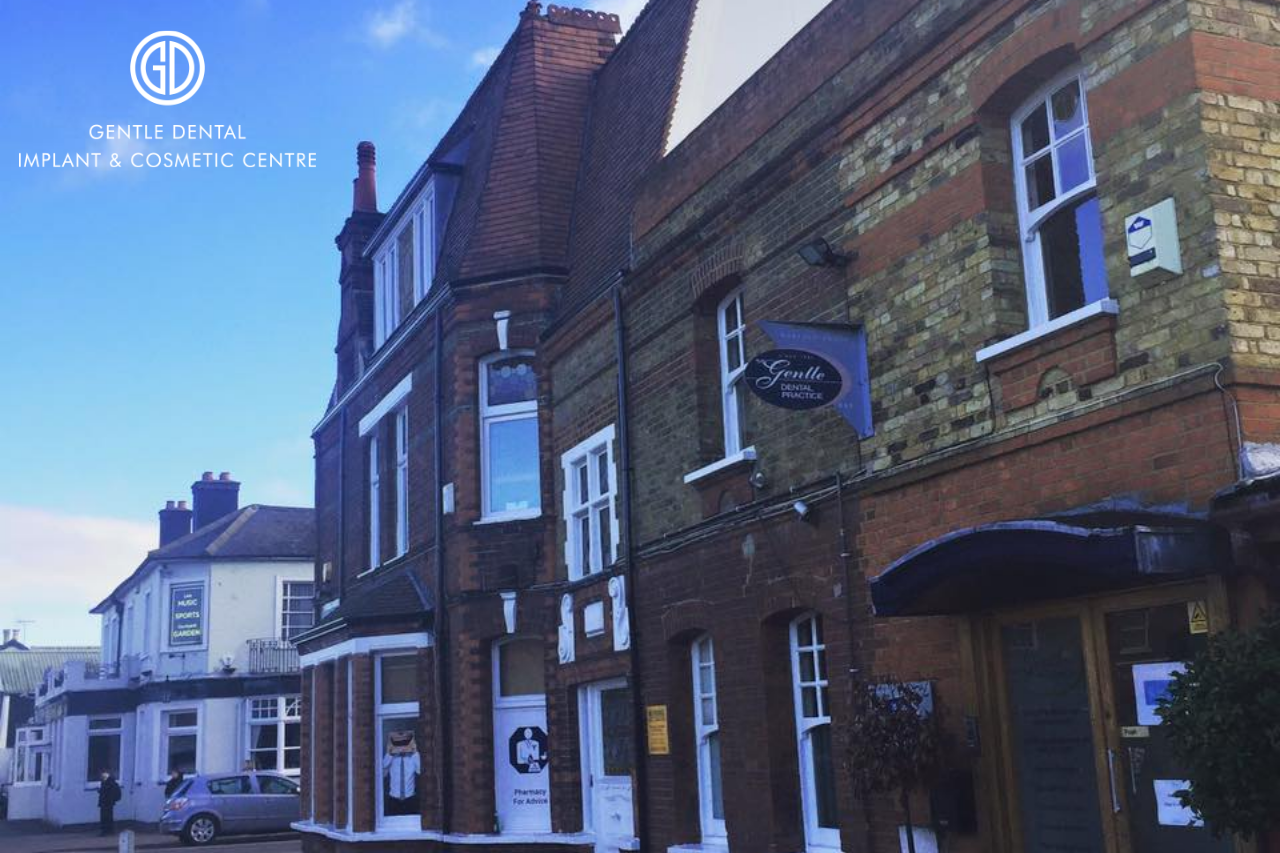 Why is there a gap under my bridge?
Let's assume that you have had your teeth extracted and then an implant placed and a bridge made on the same day.
With this procedure, which we often carry out in our practice, once the bridge is inserted, some swelling of the gums can be seen which makes the space really tight.
Then, typically, following a few weeks after the procedure (between 2-8), we see this swelling calm down around the gums, where they shrink back to their normal size, which then leaves a gap.
A common complaint with this is that it can be difficult to speak. It's found that with this space under the dental implant full arm bridge, it can be difficult to pronounce certain words, most of which start with "S" or "H" because of too much airflow.
With this treatment, a small gap would be considered normal, and it's often best to just allow the treatment to heal otherwise it might likely increase.
Space underneath dental bridges affect speech
This causes more of a problem in the upper jaw because the space affects your speech.
On the lower jaws, we tend to adopt somewhat of a "high water" design to make the teeth easy to clean.
A gap here does not usually create any speech issues at all, as long as the tissue surface of the bridge is convex rather than concave.
A short-term solution to this would be the place orthodontic wax into the space during the healing period.
We convert the patient to a prototype PMMA provisional temporary, which is closed up in our practice.
Cleaning under the bridge for all-on-4 dental implant procedures are relatively similar.
This might sound a bit technical and that's why choosing the right implant dentist will make all the difference when correcting any implant issues.
The bottom line is that this space can be closed quite easily in temporary settings, however, if you have undergone your final bridge fitting, it can be extremely difficult to close the space (although it is possible).
It's more simple to do this procedure with acrylic types of bridges compared to zirconia as the plastic can often be bonded with additional acrylic.
What to do if you have a complex case?
No matter how many gaps you have in your smile or any complications you might be experiencing with your implants, the Gentle Dental is here to help.
Whereas some dentists might turn certain cases down due to inexperience or expertise, you can rest assured that implant dentistry is often at the forefront of all of our work and we have great experience in the field.
Whatever your problem, let's see how we can fix it.
Call 020 8224 7562 to review your options now.
Get an interest-free loan in under 5 minutes
It only takes 2 minutes to apply and you'll get an answer immediately – applying for a loan has never been easier.
0% finance is available for many treatments up to £30,000. Credit decisions will be subject to individual circumstances. You must be over 18 and earn an income to apply.