Many contributing factors can lead to crooked, misaligned and overcrowded teeth. If your teeth are too big for your mouth, they can fight for space and grow unevenly or in different directions.
Sometimes, a patient's upper and lower jaws are different sizes, leading to an overbite or an underbite. These cases are usually genetic, and although you can't do much to prevent them from happening, there are many ways to treat the issues.
Easy to get to location in East Molesey KT8 0DL
Free parking outside the practice
Happy ortho patients – rated
Open till late Mon, & Thurs (8pm)
25+ years of experience fixing narrow teeth
The go-to orthodontist for severe cases
Platinum Providers of Invisalign
Minimum of 60 Invis cases a year
"We straighten and align teeth daily and enjoy the look on our patient's faces when they see the results." Dr Ali Rifai
 Invisalign £3,500 + FREE cosmetic treatment
 Six Month Smiles from £1,999
 Inman Aligners from £1,799
Pay as little as £37.46 a month with finance
Invisalign Cases & Reviews
Before
After
Before
After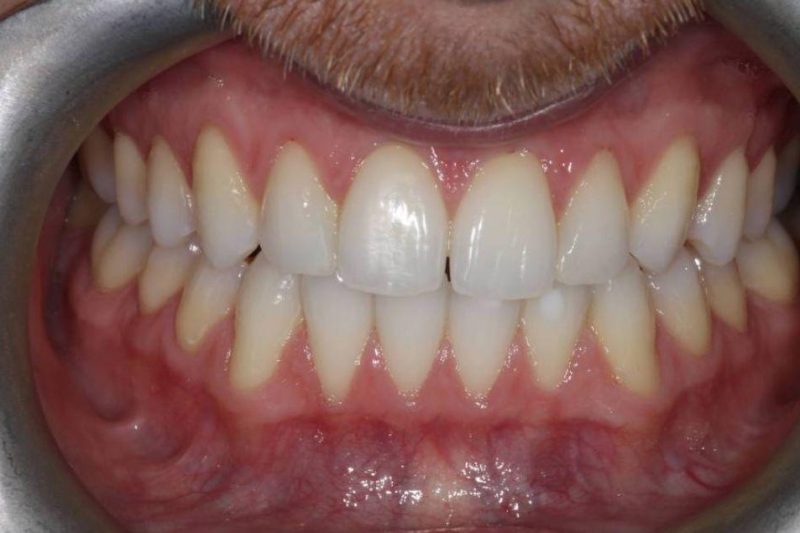 Before
After
Before
After
How do you straighten misaligned teeth?
At The Gentle Dental, we want all of our patients to feel proud of their smiles. We have seen far too many instances where crooked and misaligned teeth dramatically reduce patients' confidence, and we are here to help you feel good about your smile!
Today, we can offer various treatment methods to address misaligned or crooked teeth.
The most appropriate treatment for you will be dependent on your specific needs as well as your budget and the time you are willing to wait since some treatments take longer than others.
If your misalignment is subtle then a removable retainer may be enough to shift your teeth back into position whereas in other cases we can offer a range of brace types including:
This will depend on the severity of your misalignment and your chosen treatment method.
Although veneers take only a couple of appointments, braces can take several years.
Are there any issues if I do not treat my misaligned/crooked teeth?
It May make it more difficult to properly clean your teeth, which leaves you open to the risk of tooth decay, cavities and periodontitis or gingivitis
May impact your chewing
May cause speech difficulties
Provides a strain on the remaining teeth, jaws and muscles
May dramatically reduce self-esteem
Our clinicians use both  braces and veneers to treat misaligned and crooked teeth, though the procedure is exceptionally different for both methods.
Braces correct misalignments as well as various bite abnormalities. They work slowly over time and require perseverance and patience from those wearing them!
The main advantage of braces is that they are a less invasive option than veneers and are usually lower in pricing.
Veneers, on the other hand, are more of a quick fix. You can carry out your consultation appointment then have a brand new smile in just a couple of weeks.
Additionally, with veneers, you can adjust the size and colouring of your teeth and have much more control when personalising your smile.
Dental veneers are incredibly natural-looking, and porcelain veneers resist staining, so you can keep that sparkling colour for years after your treatment.
Ready to get that smile you deserve?
If your teeth are something that causes you dissatisfaction, and you want the perfect smile, there are an endless number of cosmetic dentistry options to help you achieve that natural, beautiful smile you deserve.
Call The Gentle Dental and see how we can make you feel better from your first consultation appointment: 020 7395 0520.
Alternatively, click here to reserve an appointment slot.
If you want to get an idea of who would be fitting your braces or veneers, meet our team of friendly staff here!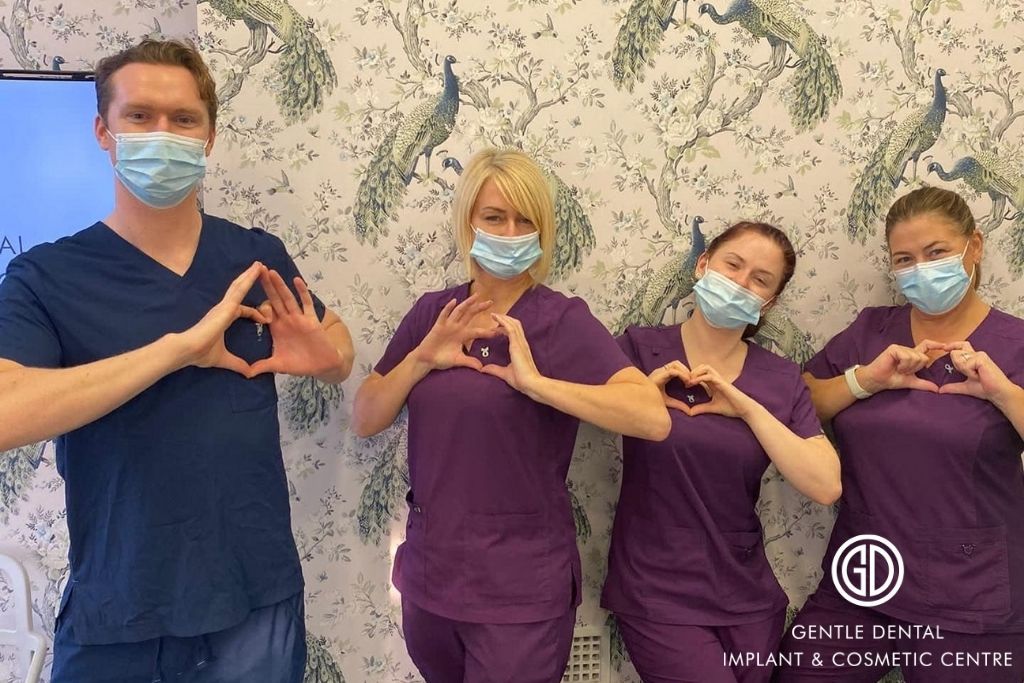 Get an interest-free loan in under 5 minutes
It only takes 2 minutes to apply and you'll get an answer immediately – applying for a loan has never been easier.
0% finance is available for many treatments up to £30,000. Credit decisions will be subject to individual circumstances. You must be over 18 and earn an income to apply.