As a top Invisalign-rated provider, the Gentle Dental should be your first choice for straightening treatments in Surrey. 
A Malocclusion means a problem with the alignment of your teeth.
Misalignment of the teeth includes underbite, overbite, crossbite, overcrowded teeth, open bite or overjet.
A crooked smile can lead to long-term problems such as biting or chewing, jaw or face pain, and speech impediments.
Our dentists at Gentle Dental are committed to tailoring treatments to each patient's needs to ensure the best quality care.
What causes misaligned teeth?
There are a number of things that cause malocclusion of the teeth:
Cleft lip and palate
Childhood habits such as thumb-sucking, tongue thrusting, prolonged bottle-feeding
Injury or trauma
Misshapen teeth
Jaw length
Genetic inheritance of a malocclusion
There are a number of options available to you to achieve a straighter smile.
Invisalign: The solution to misaligned teeth
Invisalign braces are commonly used to treat various malocclusions such as overbite, crossbite, overcrowded teeth, overlap and underbite.
Invisible braces are an effective solution for teeth that are overcrowded.
By discreetly and gently moving the teeth into a more aligned position, Invisalign can relieve the pressure on your teeth.
Overbite or Underbite
As a corrective alignment treatment, invisible braces are a proven solution to an over or underbite.
Invisalign Cases & Reviews
Before
After
Before
After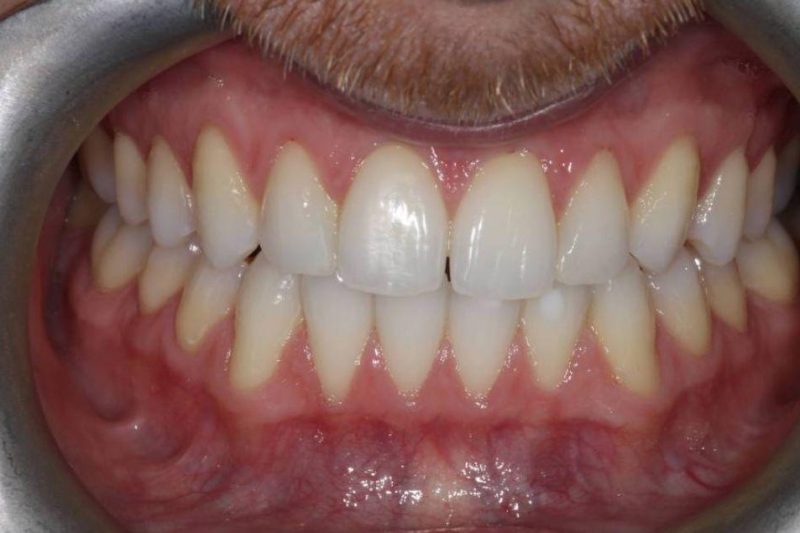 Before
After
Before
After
How long does Invisalign take?
Depending on the class of your malocclusion and your individual needs, the Invisalign treatment can last between 6 and 18 months.
They are a faster solution to traditional braces, however, these may be needed in more severe misalignment cases.
Invisalign, if worn as prescribed by your orthodontist, can show visible results in just a few weeks.
They are also practically invisible, so you can smile with confidence while your retainers do their work, and you don't have to worry about highly noticeable metal braces.
What are the advantages of clear aligners?
They are invisible, realigning your teeth discreetly
They protect teeth and mouth from grinding
They are removable
They are comfortable
There are no restrictions on what you can eat
Easy to maintain oral hygiene
Effective malocclusion treatment
Easy to adapt to the feel of them in your mouth
We have been helping realign smiles for 25 years, ensuring that patients receive the care and support they need. If you are considering orthodontic realignment solutions, check out our smile gallery to see how we have helped so many other patients renovate and transform their smiles.
Get an interest-free loan in under 5 minutes
It only takes 2 minutes to apply and you'll get an answer immediately – applying for a loan has never been easier.
0% finance is available for many treatments up to £30,000. Credit decisions will be subject to individual circumstances. You must be over 18 and earn an income to apply.