Fortunately, real orthodontic disasters are very rare. However, in our experience emergencies can happen.
Braces & Orthodontic Breakages
If you suffer from a loose bracket, broken wire, or band, get in touch with us today. The Gentle Dental offers same-day emergency appointments for both new and existing patients.
When these dental emergencies occur, do not be tempted to handle any urgent orthodontic needs yourself.
In periods of extreme discomfort, or even if you feel unsure, please contact our practice, and we will schedule an emergency appointment for you.
Lost retainers and broken bonded retainers
If you have lost your retainers, it's essential to get in touch with an orthodontist urgently.
As experienced orthodontists, we would advise you not to try and treat these emergencies yourself or ignore them for long periods of time.
Dr Ali Rifai, the dentist will need to book you in for an appointment to take a new set of impressions of your mouth (moulds of your teeth) for you to continue with your course of treatment.
The most alarming case of losing your retainers is that there is a short window before your teeth begin to relapse into their previous position.
In the case of a damaged bonded retainer, you will need to wear your removable retainer every night for 12 hours until your scheduled appointment.
When a bonded retainer has snapped completely and is dangling, you should wear your retainer full-time except for brushing your teeth, eating and drinking.
As these types of emergencies can often occur occasionally they can be worrying for patients and parents.
Below we will list the types of orthodontic emergencies in order from the most severe, which will require immediate attention.
What is not classed as an orthodontic emergency?
Irritation to lips and cheeks
Ligatures coming off
Lost wire or elastics
Food getting caught in between teeth
Book an emergency appointment
The Gentle Dental is a practice that offers state-of-the-art advanced, digital technology that reduces patient appointment times and ensures they receive the best treatment.
Covering a wide range of dentistry in our practice that includes restorative, cosmetic, orthodontic (including Invisalign), general and preventative dentistry.
Based in East Molesey we receive a wide range of patients from Surrey and London.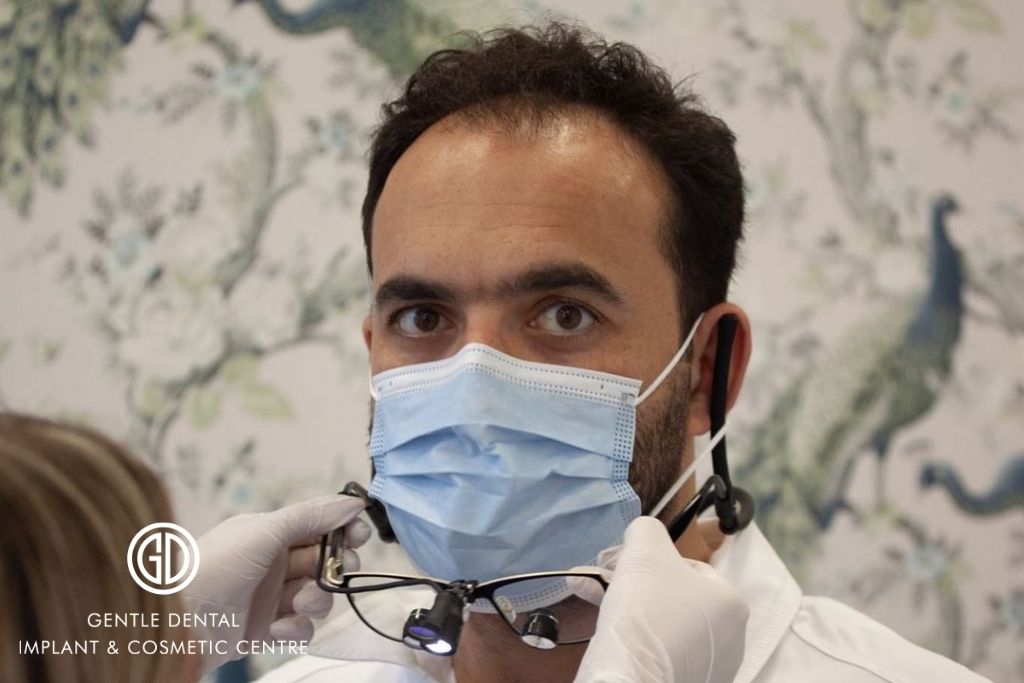 Get an interest-free loan in under 5 minutes
It only takes 2 minutes to apply and you'll get an answer immediately – applying for a loan has never been easier.
0% finance is available for many treatments up to £30,000. Credit decisions will be subject to individual circumstances. You must be over 18 and earn an income to apply.