Our dentists can help with failed root canals quickly and efficiently. 
Root Canal Complications
The Gentle Dental offers same-day and immediate appointments for patients experiencing the pain of an infection in the root of their tooth.
If you have recently had a root canal surgery and are worried that you might have an infection, contact us immediately.
An apicoectomy is a minor procedure that removes an infection on the tip of the root of a tooth, usually caused by a failed root canal surgery.
Sometimes, apicectomies involve the removal of a cyst at the top of the tooth root.
A root canal usually fails due to nerve canals that cannot be cleaned, cysts or cracked teeth, or undetectable tooth anatomy.
Often this does not cause any symptoms, but the patient is usually aware of discomfort and occasional episodes of swelling, gum boils or bad taste.
A failed root canal infection is usually not painful and relies on X-ray evidence to diagnose the problem. The infection will show up as an unresolved black circle around the tooth on an X-ray.
Our dentists are on-call 24/7; if you have any questions or are presenting any symptoms, call us on 020 8224 7562, and our accommodating staff will be able to assist you and advise you on the next steps.
The emergency apicoectomy procedure
The procedure lasts between 30 and 90 minutes, depending on the tooth's location, the type of infection, and the root structure's complexity.
Before the procedure, one of our oral surgeons will temporarily use a local anaesthetic or a nerve block to numb the sensation in the affected area.
The surgeon will lift the gum away from the tooth during the procedure to access the root. The infected tissue is removed, along with a few millimetres of the root tip.
You will be in the best of hands with one of our highly-skilled dentists, who will ensure the procedure is as pleasant and pain-free as possible.
You may feel some pressure and vibrations during the surgery; however, if you experience sharp or intense pain at any point, notify the surgeon immediately, as additional local anaesthetic may be needed.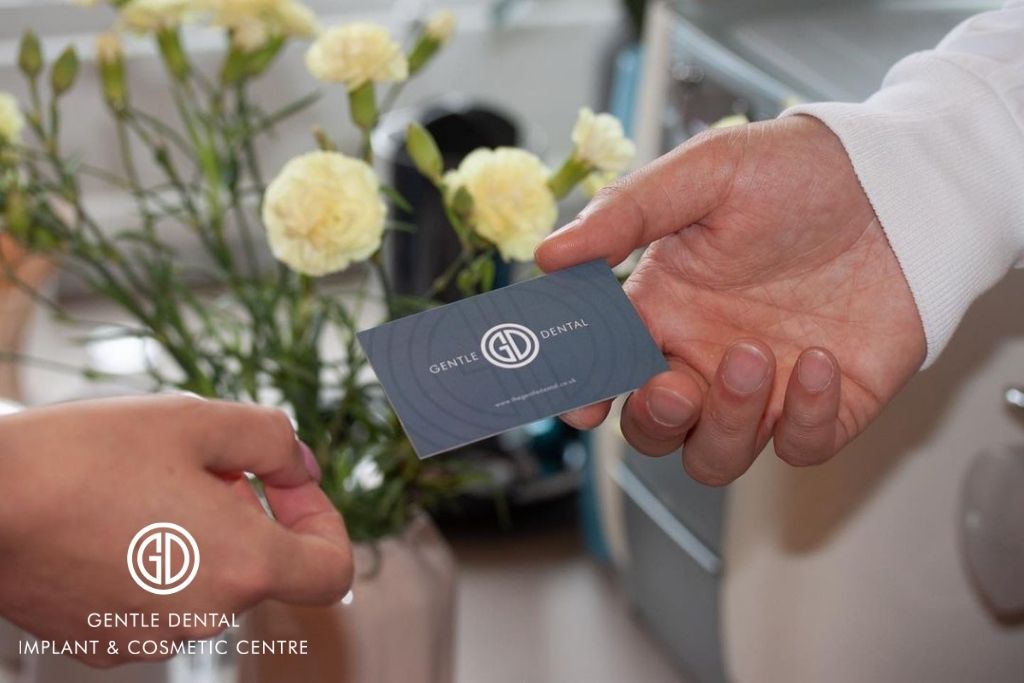 As the anaesthetic and nerve block wears off, you may experience some soreness and discomfort in the treated area.
Your dentist will give you medication to help relieve the pain. Minor blood spotting around the treatment area is normal, but heavy bleeding is not.
Recovery is usually relatively quick.
The sutures on the gum itself will tend to heal within two weeks, and it will take up to six months for the bone to replace the cavity under the gum where the root tip and cyst have been removed.
There is always a small risk of bleeding, infection, or nerve damage, as with any dental surgery.
If the tooth becomes cracked or fractured during the procedure, it may have to be extracted, and the apicoectomy will not continue.
We use the highest quality equipment, and our dentists are incredibly experienced and gentle to ensure that the operation is thriving and there is minimal risk.
Following surgery, the main risk of an apicoectomy is that it does not relieve the patient's symptoms.
If the area does not heal correctly or continues to cause pain, one of our clinicians might prescribe a second apicoectomy. Alternatively, the tooth may need to be extracted.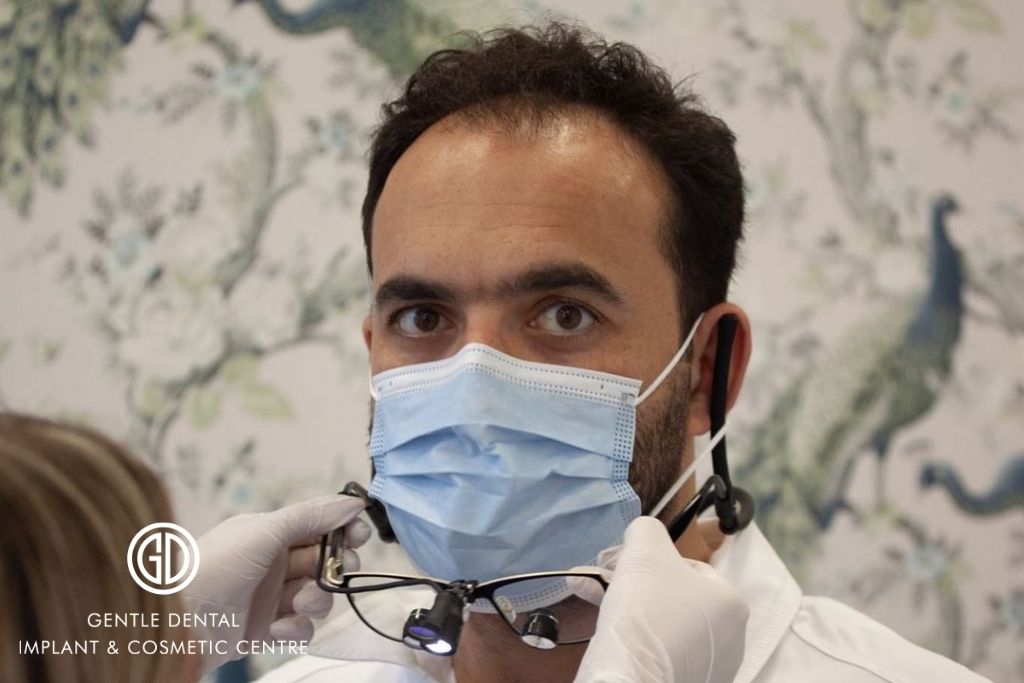 Apicoectomy vs Implant: which would be better?
Sometimes, even our best dentists cannot save a tooth; an extraction may be necessary.
A missing tooth can cause embarrassment and self-confidence issues for some, not to mention the negative consequences on your overall oral health. Gaps in the mouth often attract gum infections, where the formation of gum disease may appear.
This can lead to further tooth loss and more severe dental issues impacting your oral state.
When you meet with a restorative dentist, Dr Ali Rifai, he will advise on the best next steps needed.
If you experience any discomfort or have any concerns at all, call us on 020 8224 7562.
Get an interest-free loan in under 5 minutes
It only takes 2 minutes to apply and you'll get an answer immediately – applying for a loan has never been easier.
0% finance is available for many treatments up to £30,000. Credit decisions will be subject to individual circumstances. You must be over 18 and earn an income to apply.