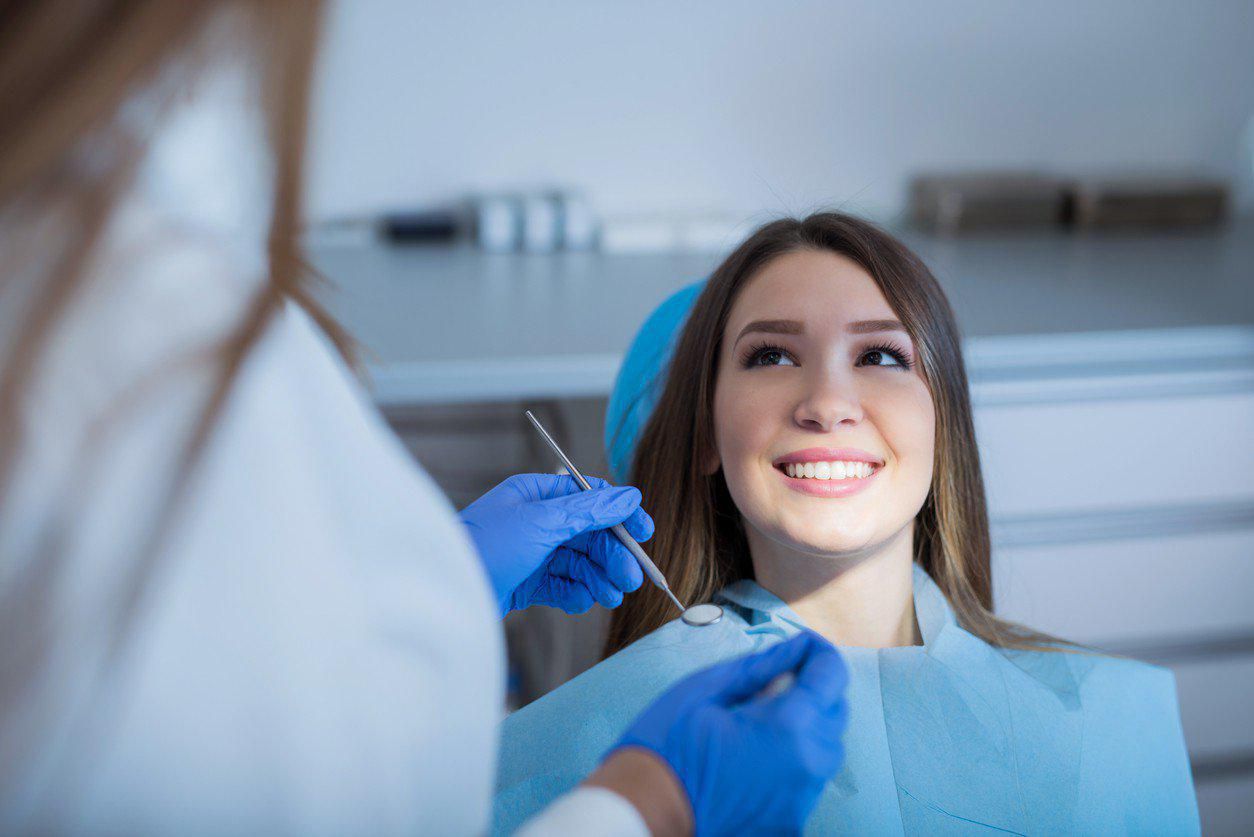 The Gentle Dental is a successful dental implant clinic made up of implant dentists who are highly experienced in advanced restorative techniques. We have placed thousands of implants for patients throughout Surrey and Epsom with a 98% success rate.
"What an amazing dental practice. Everyone is so friendly and helpful. Dr Ali is great and understanding. I have been avoiding the dentist for years through fear. Now I have found Dr Ali I am no longer scared of the dentist!" – Ria Winstanley, Sutton
Known for our preventive and corrective care, our clinic based in East Molesey serves many patients throughout Surrey and SW London.
98% of our cases leave our dental studios feeling comfortable, satisfied and most of all with renewed confidence.
As one of the most well-known implant clinics in Surrey and SW London, The Gentle Dental welcomes many patients from Epsom (KT17), Stoneleigh, Claygate and Cheam.
This is because we implement a tremendous level of patient care and provide a private service that can be difficult to come by in Epsom and nearby boroughs and counties.
One of our most qualified dentists, Dr Ali Rifai has over 25 years of experience and knowledge in placing dental implants and has a specific interest in implantology.
More than this, our qualified, capable dental staff have the expertise, knowledge and precise skills to produce exceptional results. This is down to further education approved by the GDC (General Dental Council).
After the initial consultation, it was found that the oral condition of the patient was deteriorating fast due to severe tooth decay, which required dental implants to replace failing teeth. See more before and afters here.
Dental implants explained:
Dental implants are deemed to be one of the most common and suitable solutions to rebuild missing teeth.
This is because they are a swift and great way to restore a patient's smile.
As a thriving and safe treatment, dental implants are frequently recommended as a more suitable and more permanent alternative to removable dentures.
A titanium screw is implanted into the jawbone and acts as an artificial tooth root.
Once healed, a crown is placed on top. Over 90% of dental implants are successful and can last more than twenty years depending on the quality of care.
Why dental implants are becoming increasingly popular
Dental implants are the near best replica of existing, normal teeth. It is also understood that dental implants are the most trustworthy long-term solution than other tooth replacement options.
Advantages include:
More comfortable
Easier chewing experience
Increased oral health and hygiene
Progressed speech
Natural-looking and feeling
There are many benefits to having an implant placed – read more here.
Dental implant treatments:
The Gentle Dental offers a broad variety of implant treatments to accommodate an extensive array of conditions and requirements.
Single implants fill singular gaps created by tooth loss from either injury or decay.
Specifically, custom-designed to blend and balance existing teeth, the implant will be flawless and natural-looking as well as long-lasting and stable. More.
All-on-Four/All-on-Six (Same Day Dental Implants)
This treatment offers a permanent firm solution to substitute multiple missing gaps caused by tooth damage in one or both jaws.
Also known as 'smile in a day', the method is a modern preference as patients can have a fully reconstructed smile in only one appointment. More.
As one of the most cost-effective ways to replace multiple missing teeth, this procedure fastens dentures in position using implants – making the treatment an exceptional improvement from conventional dentures. More.
How much do dental implants costs?
The value of dental implant procedures can differ – this is because it's very case-by-case specific.
For instance, patients experiencing underlying oral health complications will require corrective work before proceeding to prevent implant failure.
Implants can be more pricey than other restorative strategies.
This is because of the quality and the success rate it achieves. As the method is complex, it requires specially qualified dentists.
At the Gentle Dental, we never compromise on quality, making your implants a fantastic, long term investment.
View all of our implant costs here.
We offer:
Free consultations
Pay-as-you-go and finance options are available
Maintenance & warranty included
Next stages:
1. Schedule a free consultation
The ideal chance to engage with a leading dentist and obtain a personalised treatment plan.
Here, we will review the oral state, and take impressions, scans and X-rays. Call 020 8224 7562 to book today.
2. Secure a bespoke quote
We'll put together a no-obligation quote with the precise prices of your treatment expense with no hidden fees.
Alternatively, if you would like a second opinion from us after visiting a different clinic, contact us here to acquire a quote within 24 hours.
3. Learn more
For more guidance, examples and information on dental implants click here.
Are you local to Ashtead, Ewell or Chessington? Contact us today to consider the most suitable option for you. Call 020 8224 7562.
FAQs: Everything you need to know
Getting to us from Epsom
The surgery is located within a 16-minute drive of Epsom via Kingston Bypass (A3) or using the B280.
Patients travelling to us by public transport can take the train from Epsom (typically 37 minutes).
For train users, we are located less than a five minutes walk from Hampton train station. View directions here.
---
We regularly see patients from Esher, Claygate, Hinchley Wood, Thames Ditton, Cobham, Walton, Addlestone, Chertsey, Chessington, Epsom, Hampton, Kingston, Shepperton, Staines, Sunbury, Surbiton, Sutton, Teddington, Twickenham and Woking and welcome new patients and referrals.