Canine teeth are often shaped pointy to help us tear our food. However, some patients in Surrey come to us when their canines appear longer and pointier than most.
Easy Fixes for "Vampire" Teeth
Do your pointed teeth make you feel bad, embarrassed or ashamed? Don't feel like that any longer. Here at the Gentle Dental in Surrey, we have several easy and fast cosmetic dentistry procedures available that allow patients to fix insecurities or problem teeth immediately. 
Conveniently located in East Molesey, Elmbridge
Free and safe on-site parking
Rated 4.9 stars on Google ⭐⭐⭐⭐⭐
Open in the evenings and Saturdays
Dr Marshall is our top cosmetic dentist
Awarded with a Cosmetic & Aesthetic certificate
Special interest in mini smile makeovers
Has improved thousands of smiles cosmetically
Veneers, Contouring or Composite Bonding
A non-invasive solution to an even smile
Treatments often take 1-3 appointments
Cosmetic procedures that last for years
One fixed price and 0% finance available
Veneers from £745
 Contouring from £100 per tooth
Bonding from as low as £160
All your treatment options for pointed teeth
If it's true that you're unhappy with the shape of your pointed teeth, it just might be time to do something about it – and thankfully, we have affordable treatments to create the tooth shape you desire.
When it comes to tooth reshaping there are many routes we can take, depending if you want a permanent fix or one that will last several years.
Let's talk you through them below:
Also referred to as teeth bonding, the composite approach describes the process of building up composite resin adhesive onto the tooth to reshape them as you please.
Composite bonding has grown in popularity over the years, and is frequently chosen by patients who want veneers, but do not want to permanently affect their smile. This is because composite bonding lasts around 5-7 years.
However, if you're looking for an instant, fast way to reshape your pointed teeth, tooth bonding can alter the shape and correct the points with added resin.
Whilst cosmetic contouring or filing can sound scary, it's actually a simply, yet oh so effective procedure that has incredible power to transform the look and feel of your smile. 
Also referred to as an enameloplasty, the gentle tooth contouring method is probably one of the cheapest options to fix your smile.
Pain-free and often completed in one sitting, cosmetic contouring is carried almost every day at our dental clinic in East Molesey, with patients being blown away by the results and how simple it was to achieve.
Porcelain veneers might be a costly way to fix any insecurities with your smile, but it's also hailed as one of the best, and for good reason.
Porcelain veneers can often great strength, resilience and longevity. More than that, they'll be the most natural-like enhancement you'll be able to find. 
Dental veneers come in varying brands, sizes and materials; the best being porcelain, which comes in various thicknesses (often only 0.5mm thick).
Veneer Consultations with one of Surrey's best
Our go-to cosmetic dentist Dr Marshall will personally take the time to accurately plan your treatment using advanced imaging technology that helps speed up the process and predict better outcomes.  Not only can we address your insecurities during the consultation and provide you with a roadmap to a better-looking smile, but one that serves you better for many, many years to come. 
Here's a breakdown of each stage of the veneer process:
1. Full Smile Evaluation
Here, we will uncover any underlying issues with your smile, telling us which kind of veneer treatment will be the most appropriate. Dr Marshall will take x-ray photographs alongside a soft tissue evaluation. We'll also take a face bow record to study your bite.
2. Smile Analysis
The Gentle Dental utilises digital smile design software that allows our patients to see a preview of their smile makeover before we make it permanent – this helps patients to feel more in control of the final results and helps them to achieve precisely what they want.
3. Shade selection
When opting for veneers to perfect an even smile, you can decide on the shape, colour and comfort of fit. Once you've decided on the details, we'll take an impression of the approved temporaries to send to the master ceramist technician, who will hand-make your porcelain shells.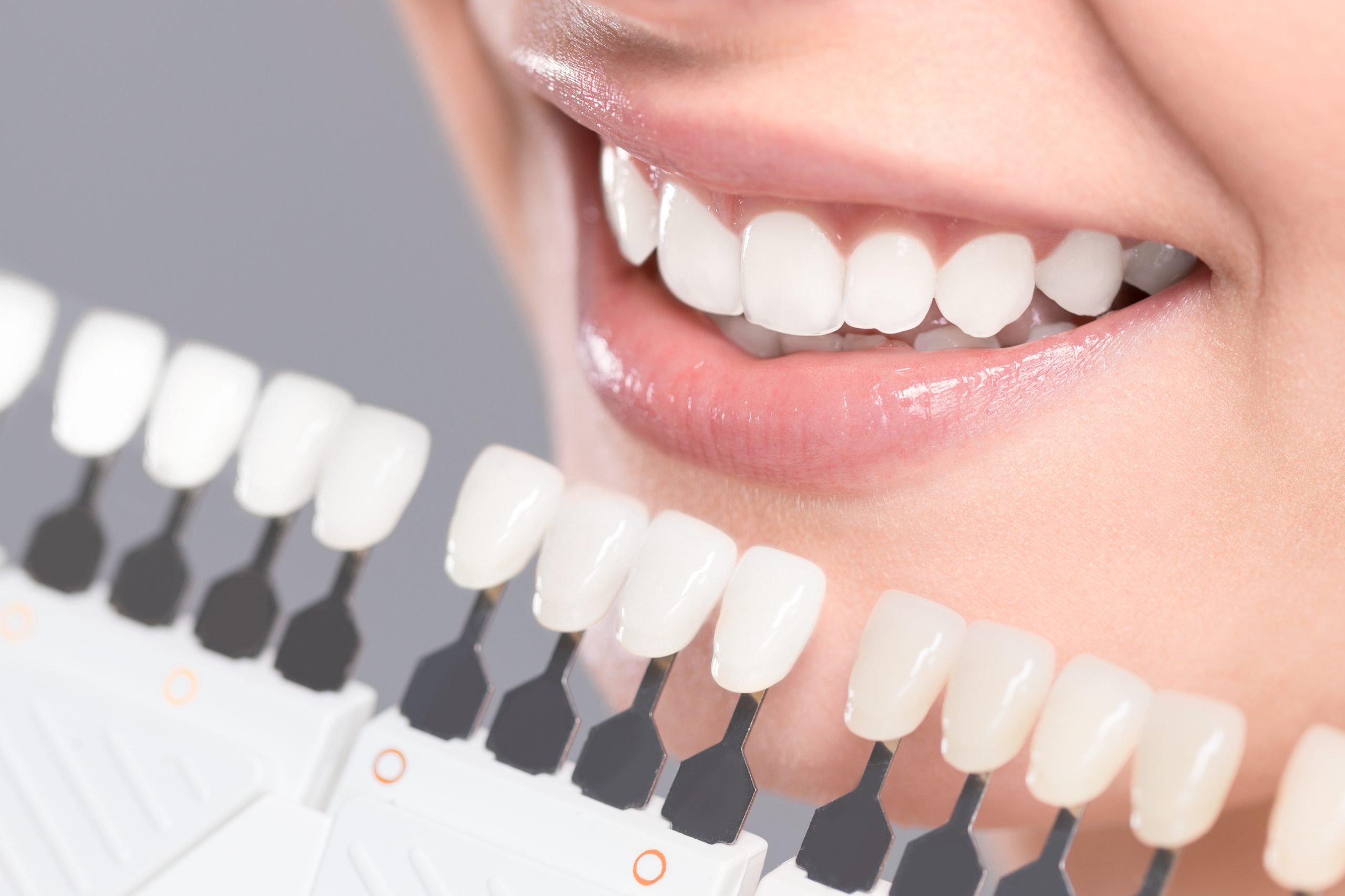 4. The fit visit 
Before we bond your veneers permanently to your teeth, we'll conduct a last check of fit, colour and shape to make any necessary adjustments. You can preview the look with a trial smile before we make the final restoration. Veneers will typically last 15 years.
What to consider before your treatment
We would like to highlight that the process of fixing pointed teeth is considered a cosmetic choice and is in no way necessary for your dental health. However, as dentists, who carry out this kind of procedure daily, we know how powerful the smile can be.
When you have bad, uneven teeth or even pointed teeth, you can sometimes feel insecure, or afraid to show off your smile – and we probably understand this better than anyone.
Cosmetic dentists would not exist if people did not want to feel better about their smile, so we're here for you and can help carve out a path to your dream smile in a way that suits your lifestyle and budget.
Here at the Gentle Dental, we will always provide our patients with clear and honest advice regarding their treatments of choice they may have researched online. For example, the teeth contour option is an incredible method. However, it's simply not for everyone as it could weaken your teeth without the right conditions.
Whatever you decide, please always start with a consultation.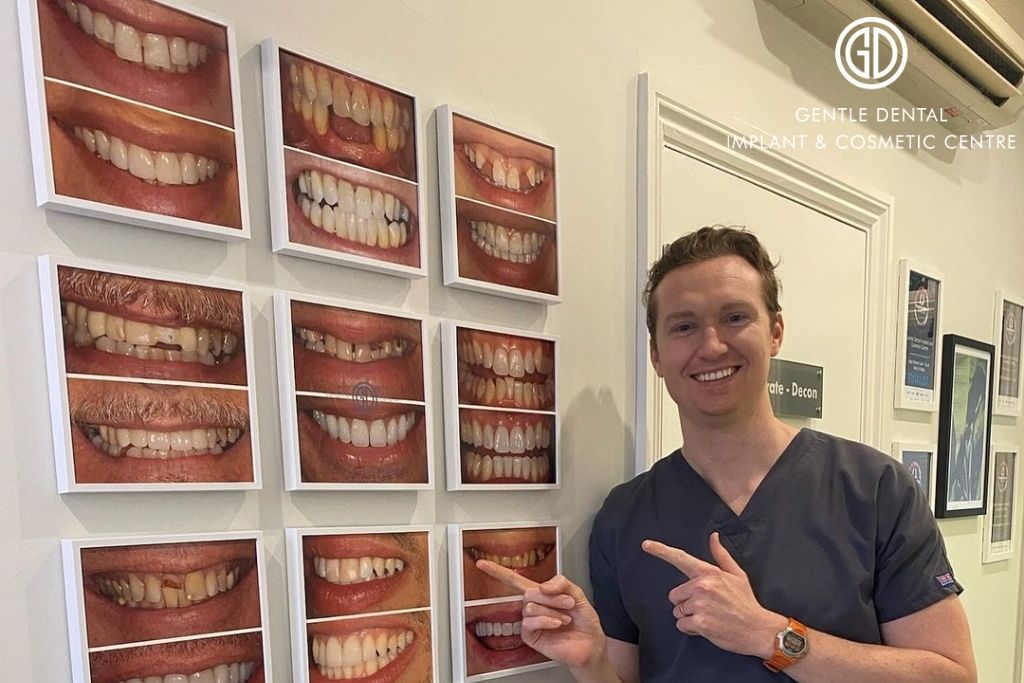 Get an interest-free loan in under 5 minutes
It only takes 2 minutes to apply and you'll get an answer immediately – applying for a loan has never been easier.
0% finance is available for many treatments up to £30,000. Credit decisions will be subject to individual circumstances. You must be over 18 and earn an income to apply.